GENERAL
WhatsApp adds extra control for admins
The messaging app is giving group admins the power to restrict activity within the group so that admins only can message.
This feature could make WhatsApp groups much more interesting for businesses, like having an email list or Messenger subscribers.
The big downside, for now at least, is that groups are restricted to 256 participants only.
California rushes out GDPR Lite
Privacy has been the topic of the year and California was preparing the Consumer Privacy Act, which from most reports, seems to be a less comprehensive and less strict GDPR.
This was mentioned in Zuckerberg's testimony before Congress, and what he said then was that "we have to get the right legislation".
This is California's pretty rushed attempt.
"The bill — AB 375, or the California Consumer Privacy Act — turns the tech world's business model on its head by letting regular internet users ask for the data a company has collected on them and whom the data has been sold to."
That sounds good.
What doesn't sound so good is that many believe there hasn't been enough public debate about such an important topic for the state, which could send ripples in the rest of the country.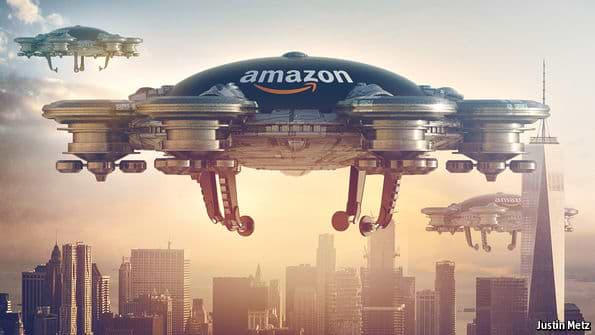 Amazon taking over the (advertising) world
OK, we've seen this coming throughout the year. Amazon's been working hard on their advertising business and they are preparing to pull an Amazon in 2019 and just crush it.
It overall sounds like it could be good news for us, advertisers. We depend so much on Facebook and Google, it's nice to have more added to the mix.
You shouldn't expect an instant impact, the process will take a few years. But when it comes to smaller advertisers like affiliates and e-commerce store owners, this again could be a nice chance to get in early and take advantage of new inventory.
You can read the details on what Amazon plans to offer in this breakdown by The Next Web.
---
FACEBOOK
Facebook Groups RoundUp
There certainly hasn't been a lack of activity in Facebook groups over the weekend. The timing with Facebook releasing its View Ads functionality and Affiliate World Europe just around the corner, it means most affiliates are running on all cylinders.
James Van Elswyk talks affiliate offers on FB and hiring
Ever wondered how the guy that started the Purple Knowledge Lab group goes about testing affiliate offers on Facebook or hiring?
In almost 1.5hrs of video, he talked about those topics.
First, when it comes to affiliate offers on Facebook, we have to add our own advice here that they add an extra risk to your account if you don't work with the right network.
Facebook knows a great many affiliates try to break their rules so will ban your accounts without a second thought if you're not careful. Check the tips in this past email if you want to avoid that.
Alright, so affiliate offers on Facebook according to James – it's an ~1hr video so we'll give you the super short summary of the topics, then you can decide if it's worth your time.
Don't test what you can't fix – you have less control with affiliate offers
Compile a list of what you can fix and test
Compile a list of what you know about the audience (CVR, EPC of the offer, competitive research, aka spying, interests, lookalikes)
Use both video and images in your tests
Absolutely do remarketing!
Right, now for hiring.
This is a shorter video, only about 20 mins. Some of our own thoughts on hiring…
It's very difficult to hire perfectly from the beginning. You have to work with the person for some time before knowing if it works out for both.
Just like you cannot expect a magic formula to give you 100% success rate in campaigns, you can also not have that for hiring.
If you want to hear James's thought on what skills to hire for, what job to hire for first and how to train new hires, check out the full video.
Paul Jey's E-Commerce advice: "Build moats"
Dropshipping is not going to die, we've clarified that. Low quality dropshipping will face more and more issues as time goes by though.
Whether from Facebook, Google and the likes, or whether the model is saturated, the news is not amazing.
So what do you do? Build a real business, that has "moats" people cannot just steal.
Here are Paul's suggested steps:
Find a product that already has a proven market demand.
Work on developing something that is 10x better than the current market standard for that product.
Do the due diligence to see how hard it would be to get manufactured.
Do a very small sample test with some landing pages to see if it converts.
This model has several advantages.
Competitors can't steal your winning product overnight
You can now turn your competition into revenue streams (broker out the product as an offer to other e-com stores)
You can bid higher for traffic because you have better margins
Your campaigns will last longer (possibly years)
You can charge a premium because no one else has the product
Wanna ask Paul some questions about it or just read the thoughts others have? Head over to E-Commerce All Star Secrets.
How to hide from competitors on FB
View Ads has a few people panic and most not really being bothered much with it.
We're in the latter category. We don't think this will big a huge game changer, not yet at least.
If you are in the former category and want to try and hide your ads more, there's some good news for you.
Alex Stiehl noticed a nice bit of info regarding View Ads – they cannot show certain ad formats, like dynamic ads. This was shared in the Facebook Ads Experts Academy group.
---
SPONSORED
Any offers you need, #WeGotzha
Or well, they… Gotzha.
You just have to take a look at their website and you notice these guys are nuts – the good kind of nuts. So many tuk tuks – no secret they are based in Bangkok.
They live the affiliate lifestyle to the fullest and work their hardest so that their affiliates also join in on the fun… and money!

So what can Gotzha offer you?
First off, they have a range of offers that work well with all popular traffic sources – pops, Facebook, AdWords, native.
Mobile content
Apps
Sweepstakes
Casino
Crypto
Leadgen
Weekly Net 4 payments – always good to get paid sooner, rather than later, don't you agree?
Dedicated sparring partner, aka affiliate manager. The type that knows the ins and outs of the industry, not the type that just sends you an unreadable list of offers you don't care about.
They sometimes also throw some sick parties, to which their affiliates get priority. I mean, they have offices in Amsterdam, Singapore and Bangkok – parties there are bound to be sick.
Go check them out, sign up to test their offers and print some money.
Oh, and if you're looking for a job – they're searching for an affiliate manager to join their Amsterdam office.
---
POOLSIDE

CHAT

Cool tech, (funny) business, lifestyle and all the other things affiliates like to chat about while sipping cocktails by the pool.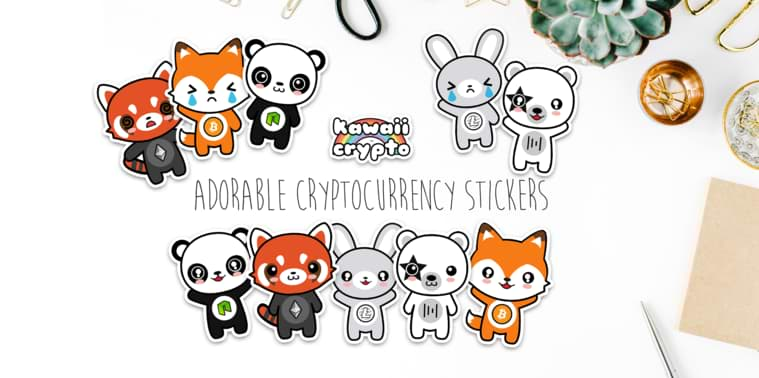 Drawing a Line in the blockchain
We guess some of you might not have heard of Line. It's a messaging app, somewhat similar to WhatsApp that is extremely popular in Asia.
The company is based in Japan, a country where crypto, kittens and stickers are very popular.
By putting 2 and 2 together, Line thought it has a good opportunity to launch a crypto exchange.
So they announced BITBOX, with the plans to launch it this month.
Unfortunately, USA and Japan are two countries where this service won't be offered, given all the regulatory issues.
There's no full list of currencies available but the popular ones like BTC, ETH, BCH and LTC will make the cut.
Definitely, good news for crypto when a company with 700 million users worldwide gives access to an exchange.