GENERAL
Not-Facebook leaks data of 200+ million Americans
Most of the year it's always been Facebook leaking data somehow. Whether good or bad, this time it's not them.
A Florida based company, ironically called Exactis, had databases of more than 340 million records sitting on an unsecured server, so if someone knew where to look, they could get access to all the data.
The issue was discovered by security researcher, Vinny Troia. According to him, the data available includes things like names and phone numbers but also fields we don't often see leaked.
Genders of children. Pet ownership. Smoking habits. Religious affiliation. Even interests and hobbies like scuba diving. The only thing missing is financial data.
---
FACEBOOK
748 pages answer sent by Facebook to House of Representatives
If you remember, Facebook gave a 454-page answer to Congress back in June. This is part 2, from the hearing that generated fewer memes, and had Zuckerberg extra-sweaty.
Among the broken record answers that you all know by now, there's also a list of 52 companies that FB had a data sharing partnership with.
1. Accedo
2. Acer
3. Airtel
4. Alcatel/TCL
5. Alibaba
6. Amazon
7. Apple
8. AT&T
9. Blackberry
10. Dell
11. DNP
12. Docomo
13. Garmin
14. Gemalto
15. HP/Palm
16. HTC
17. Huawei
18. INQ
19. Kodak
20. LG
21. MediaTek/ Mstar
22. Microsoft
23. Miyowa /Hape Esia
24. Motorola/Lenovo
25. Mozilla
26. Myriad
27. Nexian
28. Nokia
29. Nuance
30. O2
31. Opentech ENG
32. Opera Software
33. OPPO
34. Orange
35. Pantech
36. PocketNet
37. Qualcomm
38. Samsung
39. Sony
40. Sprint
41. T-Mobile
42. TIM
43. Tobii
44. U2topia
45. Verisign
46. Verizon
47. Virgin Mobile
48. Vodafone
49. Warner Bros
50. Western Digital
51. Yahoo
52. Zing Mobile
Tobii, Apple and Amazon partnerships will remain intact – which is interesting to us. Apple has been a loud voice against Facebook, but it's OK to be such a close partner with them.
We don't know what data exactly they're sharing. We still find it a bit hypocritical that after being so loud about Facebook's privacy practices, Apple is one of the 3 partners who stay onboard beyond October 2018.
Another 3 –  Mozilla, Opera and… Alibaba –  will keep the partnership without access to friends data.
If you want to read a longer summary of the whole 700+ pages, we recommend this TechCrunch article. Keep in mind TC hates Facebook or writes for people that hate it, not for advertisers.
And if the whole scandal was not enough for Facebook so far, The Feds are also joining in on investigations.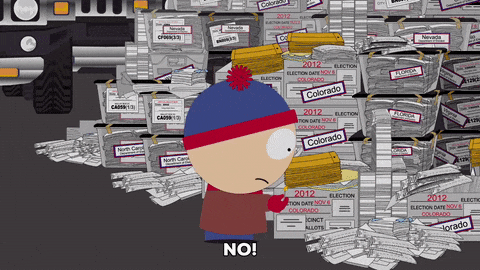 New API restrictions
This has been in the making for a few weeks now. Official API changes and restrictions are in place. Probably timed with sending the answers to the House.
These are unlikely to be the last changes but for now here's the summary, from TechCrunch:
Graph API Explorer App: Facebook will deprecate its test app today. Developers will need to use their own apps' access tokens to test their queries on the Graph API Explorer going forward.
Profile Expression Kit: This let developers build apps that allowed people to jazz up their profile photos or create profile videos. This one seems to be lumped in the group of shutdowns not because of misuse potential, but because it had low adoption. It will shut down October 1.
Media Solutions APIs: On August 1, Facebook is shutting down Topic Search, Topic Insights and Topic Feed and Public Figure APIs due to low usage. It already deprecated the Trending API and Signal tool for journalists, the Trending Topics product and the Hashtag Voting for interactive TV experiences. Going forward, Facebook says public content discovery APIs will be limited to page content and public posts on certain verified profiles.
Pages API: Developers can search using the Pages API again, but will need feature permissions to Page Public Content Access, which can only be obtained through the app review process.
Marketing API: Developers will have to go through an app review before they can use this API.
Leads Ads Retrieval: Facebook is introducing new app review permissions for this, too.
Live Video APIs: Will also have new app review permissions.
When it comes to the marketing API, you can still get some very nice feedback on why your ads have been disapproved. 
Here's a refresh
 if you never saw the list before.
These metrics are outdated
You've probably gotten a notification in your Ads Manager a few times. In case you ignore it or missed it, Depesh Mandalia did everyone a favour andupdated his group on what stats will be disappearing.
Unique Actions Per Reach (%)
People Taking Actions
Actions
Unique Social Clicks
Social Clicks
Social Impressions
Social Reach
Positive Feedback
Negative Feedback
Cost Per All Actions
Button Clicks or Call To Action Clicks
Page Tab Views
Cost Per Page Tab View
Cost Per Page Mention
Mobile App Credit Spends Conversion Value
Mobile App Purchases Conversion Value
Mobile App Checkouts Conversion Value
Mobile App Adds To Wishlist Conversion Value
Mobile App Adds To Cart Conversion Value
Mobile App Ratings Conversion Value
Mobile App Content Views Conversion Value
Mobile App Actions Conversion Value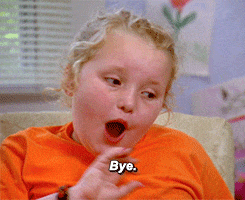 ---
SPONSORED
Grab some of those offers
You've probably read about Grabads and their cool Rotate script in some of our previous emails. The one that automatically rotates your offers based on their EPC, so you don't have to always spend time refreshing stats.
We want to tell you a little more about Grabads.
If you haven't been living under a rock, you know that crypto is one of the best verticals of 2018. It's something that came to be by mixing trading offers with the novelty of cryptocurrencies.
Many affiliates got on the crypto train by buying coins or trading but obviously, the most affiliate way to make money with this trend is to run offers.
The team there, led by Ryan Hurry, is one that goes above and beyond for making their affiliates perform. The script mentioned before is one thing but they also make sure to have an affiliate manager that is suitable for your timezone.
Not just that, I Am Attila is working on a step by step guide on how to run Grabads crypto offers profitably.
So if you were on the fence before, now's definitely the time to make the jump. We strongly encourage you to sign up with them now so you can be ready to test asap.
It's not often that a trend as big as crypto comes around so it's certainly a must to get your feet wet and see if you can work your affiliate magic there.
You know by now that signups from our readers are put first in queue so you get quick approval.
---
POOLSIDE

CHAT

Cool tech, (funny) business, lifestyle and all the other things affiliates like to chat about while sipping cocktails by the pool.

Chinese soldiers will become stormtroopers
Their researchers have developed a laser capable of burning through clothes in a split second, with a range of 500 metres.
So in other words, China is building The Empire.
And this comes only a few weeks after Trump said the USA will build a "Space Force".
This stuff just writes itself…