E-COMMERCE

Could image sliders kill your conversions?
Here's a valuable lesson most marketers need to learn – test and follow the data.
You know those pretty image sliders that many websites use, especially e-commerce stores?
Bad news – they might be doing your sales a big disservice.
This blog post from Instapage goes into detail with data why it could be the case.
1. They cause banner blindness
You already know banner blindness exists. Problem is sliders look so much like an ad, they get caught into people's banner filters.
Here's a study that shows visitors ignore content that looks like an ad
2. They divide the user's attention
Most sliders change too fast for the user to even understand one of the offers.
3. The human eye gets distracted by movement
And not in a good way. There's a movement called saccade. It's the retina's uncontrollable response to movement – in this case, the movement generated by your slider. It takes the prospect out of their flow.

4. They take away control from visitors
Users like to get what they come for when visiting a website.
Most often, sliders aren't that. They are bad user experience.
This is also what UX Movement says.
5. They actually don't get clicked
1% CTR according to Erik Runyon who ran a study at Notre Dame University pages to test and measure the number of clicks made on sliders.
Not really something to brag about.And the first position gets over 75% of the clicks anyway…
The main solution suggested by Instapage?
They're biased but it does make sense – different landing pages for different audience segments.
Show visually pleasing and highly customized pages for different segments instead of trying to make a one-size-fits-all page with sliders.
Or, consider single-product funnels.
Quick tip for finding viral products
If you ask e-commerce entrepreneurs, they will tell you the product is key to long-term success.
Many of the bigger stores have whole teams dedicated just to do product research.
You have your standard places to look, like AliExpress and Taobao.
Here's one we wanted to suggest to you guys – Mashable. Especially their Twitter account.
It regularly has viral products which you can then try to find on Ali and test in non-saturated geos.
Or maybe you know how to compete with the originals too ;)You can discover products like this cooking tool or this suitcase designed for parents with a newborn.
---
FACEBOOK
Chris Colvard updates about the "carpet-bomb" strategy
If you have a tough time figuring out the right audience for your product, you might wanna give Chris's strategy a try.
We've mentioned it before and the good news is that you can ask him about it directly in this thread he started in the Facebook Ad Buyers group.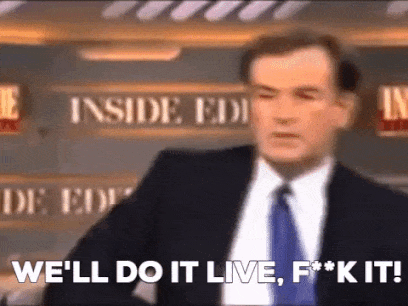 'Tis the season of FB live
Coincidentally or not, 4th July brought quite a few FB lives from different marketers. Or at least brought announcements of upcoming FB lives.
First off, Depesh Mandalia talked to Nick Shackelford, one of the people responsible for spending $1M on FB with 4x ROAS.
It's 1hr and 22 mins, so better have enough time available if you wanna watch it all.
That's not all from Depesh. He is doing a live Q&A himself today, 5th July at 16:30 GMT. This will be focused on Facebook Ads for e-commerce.
Next, James Van Elswyk sat down to ask Maor Benaim a ton of questions. They talk Facebook Ads issues and changes in policy, GDN and native ads as an alternative, retargeting, and many others.
Future lives
Purple Knowledge Group schedule
There's a long schedule of Facebook Lives happening in the group.
From today 'til 13th July, there's one FB live every day at 12pm EST.

5th –  Anthony Sarandrea
6th –  Dee Deng
7th – Brandon Stewart
8th – Nick Shackelford
9th – Scott Seward
10th – Tim Calwell
11th – Josh F Elizetxe
12th – Tim Burd
13th – Ben Opsahl
Mark your calendars if you wanna ask any of those guys questions.
John Coyle Ask Me Anything
Last but not least, John Coyle, a marketer who manages 6 figures a month for 3 e-commerce clients will do an AMA, at 18:30 GMT.
You can ask your questions in the E-Commerce All-Star Secrets group.
---
SPONSORED
The only CPA network you need for COD NUTRA offers? #Everad
Here's an affiliate network you should get acquainted with – Everad.
Their team is a real giant in the nutra space!
6 years of expertise in the health & beauty niche. Own production. Over 40 GEOs covered now. Own native call-centers for any country.
What does it mean for you? Why does that matter?
EPC is ultra-high. By default. Just start a campaign and get profit (even without massive optimisation).
That's not all of course. Check these other cool benefits:

100+ in-house COD offers
highest payouts start from $16 up to $30 per lead
immediate payments with no hold
own local call-centers (approval rate of ~60%)
native promo translations & custom LPs/pre-landers
super-detailed analytics
And you should worry not about traffic sources. Most popular traffic sources are accepted: Facebook, Search, Native, Email and SEO.
Join 4000+ active affiliates and use unique Boost feature to get 7 days payout bump!
Absolutely awesome affiliate managers have their main goal to help you print money with Everad. No matter what country you're in and what GEO you are working on.
Meet these guys personally in Barcelona at the AWE 2018 Networking Gala.
Everad is an official Gala Sponsor this year, so drinks and food are on them!
---
POOLSIDE

CHAT

Cool tech, (funny) business, lifestyle and all the other things affiliates like to chat about while sipping cocktails by the pool.

Darwin awards – July 4th fireworks edition
Haven't heard of the Darwin awards?
Well, basically it's about people doing things so stupid that are likely to get them killed thus taking themselves out of the gene pool. Just google the term and you will find plenty of videos.
Back to the topic at hand…
While most celebrate 4th July in a safe manner, there are always the outstandingly brave but stupid people out there.
And The Next Web compiled a list of videos that will make you laugh, cry, cringe and more, perhaps all at the same time.
This is what happens when drunk and stupid meets fireworks. Oh, and it's not only Americans who are shown in the list.
Stay safe!