E-COMMERCE

Are opt-in pops killing your sales?
You've most likely run into stores that not long after you visited them just blast you with a pop-up asking to subscribe to their email list or similar and get a discount in exchange.
It's a very common practice, you might even use it on your store. But you might be doing it wrong.
Paul Jey had a few things to say about it in E-Commerce All Star Secrets.

"Picture yourself walking on to a Porsche car lot.

Now imagine you haven't even got within 10ft of the Porsche 911 Turbo that caught your eye.
A salesperson runs up…

"HEY SIR WOULD YOU LIKE TO JOIN THE PORSCHE CLUB! 20% OFF IF YOU JOIN TODAY!"

*wtf*… I just wanted to look at the car…

"YOU SURE SIR? 20% OFF! TODAY ONLY!"

"ok, f**k off…I don't even want to look at the car anymore"


This is EXACTLY what it is like as a consumer when you jam a pop up down your visitor's throat within milliseconds of landing on your site."
And it's true. Pop-ups are the most annoying type of advertising, no questions asked. And because of that, you have to be very careful how you use them. Here's the right way to do it.
1. Open up Google Analytics
2. Figure out the average time someone spends on your page before they convert
3. Time your pop-up for a few seconds after the time people normally convert."By timing the pop-up a little bit after the time someone usually converts means that your capturing people who likely are "stuck" trying to make a decision to buy or not to buy.You are nudging these people at the precise time they need a small push from you to convert."
Best dropship partners for USA and Canada 
You all know AliExpress by now but they are not the only ones who dropship to US or Canada.
Benjamin Garcia shared his list of the top 30 dropshippers to these 2 countries in the Shopify Newbies group.
The info sounds useful for everyone so we thought we'd share the list with you. Before you go through the list – we haven't independently verified any of them.
We don't want to send you to a low-quality partner, so please do your own research too!
#1 – AliExpress.com  – One of the better ones out there that most marketers are using. The only downside is that their shipping can be extremely slow.
#2 – DX.com – A.K.A. Deal Extreme has been around for many years and has some amazing products that you could sell with great margins.
#3 – WholesaleCentral.com – One of the most comprehensive lists of free dropshippers which you could find in virtually any niche! They are also free
#4 – FragranceNet – This is a great source if you are looking to sell perfumes and fragrances.
#5 – Vitabase – A great source to supply vitamins for skin, health and beauty drop shipped products.
#6 – DressLink.com – A great source if you plan on selling dresses with amazing margins.
#7 – Tiny Deal – Similar to DX but you could find unique products as well.
#8 – Milanoo – A great supplier of wedding dresses, prom dresses and even cosplay.
#9 – Dino Direct – Another awesome source for electronic products and gadgets.
#10 – DHGate – Similar to many other Chinese suppliers but worth taking a look at for some hidden deals.
#11 – TMart – Another great source for gadgets and gifts.
#12 – Geek Buying – A great source for geek / nerdy gadgets and technology.
#13 – Lovely Wholesale – An awesome source to find unique dresses and fashion designs.
#14 – China Vision – An awesome source of cheap electronics and gadgets.
#15 – Hinky Import – A unique niche drop shipper for Tibetan Jewelry and Buddha products.
#16 – Focal Price – This site has been around for a long time and great for gadgets and gifts.
#17 – Sammy Dress – One of the better dropship suppliers for unique clothing with a huge variety and HD graphics.
#18 – Rose Beading – A great source for Jewelry making products.
#19 – Buy Fengshui – A large variety of Fengshui products available for drop shipping.
#20 – Born Pretty – A great source to sell beauty and nail products.
#21 – Au Fragrances Of Paris – This has been around for a very long time and you could easily get to the owner to request drop shipping services.
#22 – Honest Green – A supplier of green and solar energy products.
#23 – Complete Medical – over 12,000 medical products available to dropship.
#24 – Cutting Edge Products – A large variety of home security and self-defence products.
#25 – First Aid Product – A supplier of survival, first aid and disaster relief kits.
#26 – Wholesale Survival Kits – A great source for survival kits and food storage.
#27 – Hobby Tron – A large variety of hobby related products available for dropship.
#28 – Pet Stores USA – A supplier of pet products and over 2500 branded items. You will need to request for drop shipping access for this supplier.
#29 – Wholesale Hub – Similar to Wholesale Central where they have a list of drop shipping and wholesale suppliers.
#30 – Dollar Days – A huge list of dollar items which you could easily sell in your stores.
---
FACEBOOK
Ben Malol interviewed by Eric Dyck from iStack Training.
Eric interviews Ben Malol and talks about how e-commerce changed over the last years and months and how you need to adapt to stay ahead of the curve.

Here are some of the points that stood out for us.
Since Facebook is trying to close the door to lower quality experiences for its users, Ben recommends focussing on creating a business and focussing on brand awareness (viral videos) rather than just trying to sell a hot product in a general store.
Focus on the whole funnel and try to create a brand. Don't just send people to a product page that is not thought through and overloaded with information and popups.
Ben also shortly talks about how he tests and scales his own campaigns.
He likes to test on a low budget with auto-bid and scales it up with a high manual bid if his initial campaign is profitable over the course of 2-3 days.
Use big adset budgets with manual bid, and bid on the cost per purchase.
Some days when costs are low you might spend your whole daily budget, on other days you might spend only a small part of it if anything at all.
When it comes to GEOs try to find rich countries with a low CPM. Ben recommends checking out countries ranked by GDP. 
He runs 80-90% of his volume outside the US and Canada, simply because of the ratio between buying power and CPM.
The full interview is 30 mins in case you wanna check it out!
Nick Shackelford Q&A 
Do you feel like you need to hear more from that one guy we've been sharing plenty about over the past 2 weeks?
Then you can check out this over 1hr Q&A he did with James Van Elswyk.
James and Nick go deep into FB Ads related questions from members of the Purple Knowledge Lab Group.
Check it out!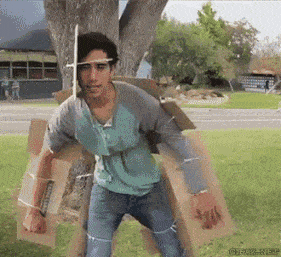 Did you know you can hide the View Ads feature?
Some people really want to make it hard for their competitors to find their ads. We get it – in this industry, people rip off creatives all the time.
There's a trick that can make it just a little bit harder on those looking to spy on your campaigns through Facebook's own tool.
Normally, you can see the Info and Ads tab on desktop on the left side next to all the other tabs like Home, Posts, Photos, About.
Well, you can go to your page's Settings and use a different template, like Video Page one, where Info and Ads tab will be hidden on desktop.
This doesn't mean it disappears! It just means it's more annoying to find on desktop.
Credit to Mossab Balatif from the Facebook Ad Buyers group for bringing it up!
---
SPONSORED
"During the gold rush, it's a good time to be in the pick and shovel business"
The interwebz tells us that popular quote is from Mark Twain. While we don't believe everything we read on the web, we can't but agree with him.
Guess what's the gold rush of the last couple of years. Just a little something called crypto.
Bitcoin's been called "digital gold" by more than one person. Litecoin has been called the "silver to bitcoin".
We guess you are starting to understand where we are getting at.
Crypto is the modern-day gold rush and, as an affiliate, you should start your pick and shovel business around it.
And that's what Converting Team wants to help you with. The guys are specialists in crypto affiliate offers.
They have their own direct offers. Their team can customize offer pages for you, you can use the FB Pixel and they can help with all things a regular affiliate network can't or won't do.
They can also give you info on what traffic sources work best, what angles, what targeting… The works!
And there's no lack of languages: English, German, Swedish, Finnish, Norwegian, Danish, Dutch, Italian, Spanish (Spain and Mexico), Polish, Russian are all available.
In other words, they are your pick and shovel dealers that you've been waiting for – the digital kind of course!
And as a WHAT THE AFF subscriber, you can get in touch directly with Jan – over Skype or email!
Skype: joh.abc
Email: [email protected]
He'll tell you all about that good stuff, show you the best offers and guide you to money-town.
---
POOLSIDE

CHAT

Cool tech, (funny) business, lifestyle and all the other things affiliates like to chat about while sipping cocktails by the pool.

What you can learn from Dior and their "creativity"
If you follow the crypto world, this interview is a must see.
Vitalik is one of the creators of Ethereum and probably the most recognizable face of the crypto space in the past couple of years.
The reason for this is not just because he likes to wear weird T-shirts, but because he is one of those freakishly smart nerds that has contributed significantly to the second most popular cryptocurrency – Ethereum.
He was interviewed at TC Sessions: Blockchain 2018 in Zug, Switzerland.
He talks proof of stake vs proof of work, programming languages for Ethereum, the Ethereum Foundation structure and its goals, centralized vs decentralized exchanges and more.