E-COMMERCE
Amazon is officially crushing e-commerce in the US
Amazon is set to clear $258 billion in US retail sales in 2018, which will work out to 49.1 percent of all online retail spend in the country, and 5 percent of all retail sales. 
Sales are up 29 percent versus a year ago when Amazon's market share was 43 percent. So soon more people will be spending money online with Amazon, than with all other retailers combined.
Meanwhile, Amazon's Marketplace, the platform that allows third-party sellers to use Amazon's retail and logistics infrastructure, accounts for 68 percent of all retail sales.
If you're looking for an e-commerce opportunity the Marketplace is probably worth checking out with $176 billion in sales in the US only.
But keep in mind that any success you have puts you in the spotlight for Amazon to copy or invade your business.
"Value your customers, hire well, find a market that isn't being served, and realize that someday I will utterly crush you." – TheOnion's not-too-fictional version of Jeff Bezos.
Mandatory Bezos badass pic:

The e-commerce spotlight is on Mohamed Ali Aguel
This guy… We're sure some of you already heard of him.
He is a great e-commerce entrepreneur and speaker, but he is also one of the friendliest people you can meet.
We've had the pleasure of picking his brain on e-commerce and single product funnels a few weeks ago. Hint: if you're not using single product funnels, you're probably missing out on a 50% increase in your AOV.
Here's why we are saying the spotlight is on Mo. Shopify dedicated a full blog post to him and his journey.
From the early days to struggling, to being what he is now – one of the most recognizable figures for Shopify entrepreneurs and teachers.
The post is full of tips too, so we definitely recommend you to check it out!
OK, that's not all.
We've been sharing quite a few interviews from E-Commerce All Stars Secrets group and guess what?!
Mo's interview was just shared.
So if you prefer to watch a video rather than read through a blog post, Eric does a great job in their chat.
Our thoughts on it?
"Why not both?"
Enjoy!
---
FACEBOOK
Moving to invoicing on FB Ads
Derric Haynie posted a guide in the Facebook Ads Experts Academy group about how you can move from credit cards to invoicing with Facebook Ads.
The big upside about this is the cash flow. Run ads for a month, get an invoice at the beginning of the next month and pay within 30 days.
Requirements:
Consistent spend history of at least $10,000 per month for the prior two months or more.
You need a Business Account.
No unsettled balance from failed credit card payments.
You only need one line of Facebook credit for monthly invoicing. It can be used for multiple ad accounts.
Once you switch to invoicing you cannot go back to use credit card payments again. If your spend drops below $10K a month, the account may be required to be moved to an "alternate payment method" though.
If you want to request invoiced billing setup or to create a new business account check out Derric's post and download the full invoicing guide.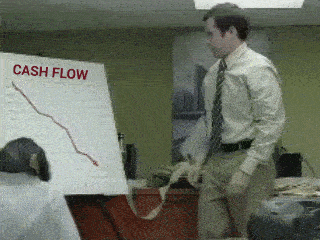 Staying up to date with FB changes

Facebook changes very fast. New features, new policies, reinterpreting old policies, etc. The company did a pretty abysmal job at keeping advertisers up to date. And they know it.
That's why they just brought a new resource for everyone who wants to stay up to date with the blue giant.
It's called What's New and it's essentially a summary split by different categories in the Facebook businesses.
You can stay up to date with things like Messaging, Brand Safety, Reporting, Creative Formats, Marketplace and Performance Marketing for now.
We think this is just the beginning and the whole portal will become one of the main resources for anyone using Facebook for their business.
Hat tip to Depesh Mandalia for sharing this in his group, Facebook Ads Experts Academy.
Speaking of which…
Fun retargeting tip and result
A short but valuable lesson in retargeting, also from Depesh.
Retarget globally.
You have a limited audience and you never know where they are when they could buy, especially if you are selling a digital product.
Just have a look at one of Depesh's retargeting campaigns here.
---
POOLSIDE

CHAT

Cool tech, (funny) business, lifestyle and all the other things affiliates like to chat about while sipping cocktails by the pool.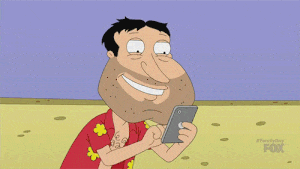 A sexier version of Tinder
Alright, so you've probably heard of Tinder – we don't have to introduce it to you. Duh, that's why we also used it in the headline!
So there's this app called Fantasy which, as you might guess, it's also dating related.
But this app has a different message. It's for "open-minded couples and singles". Because Tinder is just so closed minded, right?
As you can tell with the name and motto, they're all about matching people based on their fantasies.
Sooo, yeah… You can check out their intro video here.
Maybe they're a good one to rotate into your dating campaigns!
By the way! Don't blame us if they get hacked and all your secrets are gonna be posted Reddit or something…