GENERAL
AWE2018 -A quick review from Manu
Hey ladies and gents, Manu here.
I thought I'd give you my thoughts on the conference while they're still fresh in my mind.
The good
Barcelona – I like the city much more than Berlin. It has a much warmer vibe (not talking weather), the venue was also very close to the beach. This feeling has been shared by many other attendees.
The Exhibitors – It seems every conference, there are more exhibitors that are not just an affiliate network or a traffic source. More trackers, more service providers like creative agencies, auto-optimization tools, even some crypto related projects were around. Not all of them are useful for us but I liked to see more than just the same ol' same ol'.
The Speakers – Similar to exhibitors, there was a nice mix of affiliate marketing topics, e-commerce and general business. I'm not someone who spends much time watching speeches at a conference though. I find it more useful to use the time to meet people I only see a couple of times a year.
The not-so-good
There wasn't anything I would say was bad about the whole thing but a few points to improve on.
The STM Mixers – Cool idea but I didn't feel they have enough direction. I think people gathered there just to talk on all topics, not necessarily the mixer ones. Needs a bit of improvement, not sure exactly what, still early in the day for me. If AWC team is reading this, don't worry, I will send you the feedback soon 😛
Communication of after-party – The 2nd-day after-party to be exact. There was a misunderstanding because of the way it was presented on the schedule that there will be an official after-party. The reality was that it was just a suggested meetup and hangout place, without any AWC involvement. Most affiliates were caught off-guard and disappointed. While this is easy to fix and doesn't affect the value of the event, it will leave many attendees with a slightly disappointing last impression.
Just like first impressions matter, so do the last. For me, it didn't matter at all, because I didn't plan on staying out so late. Was just too tired.
Conclusion?
All in all, very much looking forward to the next Affiliate World Conference, and anyone serious about the industry should check it out.
Yet again, the organizers showed that they seriously take into account the feedback from attendees, with making Barcelona the new location for Europe. Can't wait for AWA 2018 in good ol' Bangkok.
And a very warm thank you to everyone for the feedback you gave me and the team on WHAT THE AFF. We'll continue building this product in a way we'd be avid readers ourselves and hope that will translate in you finding it just as good, or even better than it is now! Gracias!
AWE thoughts from Depesh – "The grass is always greener on the other side"
When talking about the theme of the AWE that's going on in Barcelona right now Depesh Mandalia addresses something that's called "The grass is always greener syndrome".
Affiliates want to have their own products, dropshippers want to sell their services as an agency and agencies being tired of client management want to get into affiliate marketing and dropshipping.
If you've read our interviews with successful people in the industry, a lot of them answered the question "What are the biggest mistakes beginners make?" with "not sticking to one thing and jumping around too much".
It's tempting to make big changes if you're not as successful as you would like to be. The problem is a lot of people make big changes and expect that everything becomes better.
The truth though is that if you are not successful in one business/vertical/niche it's likely that you're not working hard enough, you don't pay enough attention to every single puzzle piece that makes the whole thing work, or you are simply not good enough.
When pivoting you bring those problems with you. So before every big change you need to be honest to yourself and ask yourself some question.
Did I work hard enough? 
Is there something I could have done more/better? (with the information I had back then)
Am I getting pulled over to this other vertical because of success stories of others? 
Did I focus on facts or did my emotions take over?
The core message is don't make big changes just to change something because you're not happy with your results.
When taking big decisions analyse your personal situation and past performance extremely honestly and also don't get fooled by "hot topics" or crazy success stories, especially when there is a coaching program behind a paywall. Don't be like this: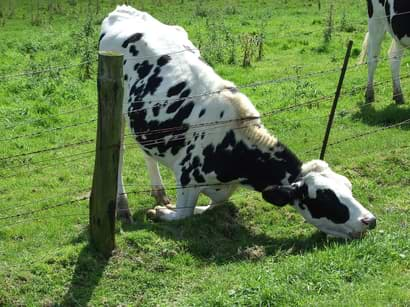 Working with Twitter influencers
People trust the opinions and recommendations of influencers. Their recommendations are known to increase purchase intent by 520%compared with tweets from brands.
In this article from TheNextWeb you can find some of the best practices when it comes to engaging with influencers on Twitter.
Of course one of the most important things is to make sure the audience fits.
When searching for influencers look for people who tweet about your industry, products, services, or your competitors.
It is also important to engage with your influencers. Follow them, retweet, and comment on the posts they share. Ask them meaningful questions within their comfort zone they didn't already cover in their posts.
Focus on building long-term and meaningful relationships with them. Leverage Twitter influencers to boost your brand awareness, build credibility, and engage with potential customers.
---
FACEBOOK
Facebook improves their pixel!
The Pixel is a pretty good tool already. But it can be better and Facebook knows that too.
Depesh shared an update in his Facebook Ads Experts Academy group that the pixel now allows for automatic advanced matching.
With automatic advanced matching, we can capture the hashed customer data(ex: email addresses) you collect from your website during processes like check-out, account sign-in or registration. 
The 2 main benefits of this are the ability to correctly track more conversions and to increase your custom audience size.
Check out FB's help article to set this up.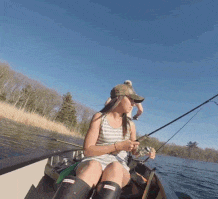 Phishers are everywhere, be careful!
There's a phishing scam going around using an email that looks really close to the official Facebook one.
Be careful with incoming messages about Facebook updates and check the actual links you are clicking. Don't give away your login credentials.
You don't want to lose your hat to the phishers.
Thanks to Sheldon Folland for warning everyone in the Facebook Ad Buyers group!
---
E-COMMERCE
Two email types you absolutely must use if you're struggling
Israa Alrawi Ibrahim posted two very helpful email tips for anyone still not quite getting e-commerce to work for them.
First off, you need a good sequence for abandoned carts. The basic one Israa recommends is:
Remind customer of cart 10 mins after adding
Email them 3-5 hours after with some scarcity angle
Email them about 24 hours after with a discount offer
Second is a few emails for first-time purchases.
Upsell with a discount code after the first purchase
A welcome email to your store and introduce yourself/your brand about 30-60 mins after a purchase
Tell them how they are important to your store's mission (2 days after purchase, 1 day after welcome email)
Status updates on delivery! You want to make sure they are aware of the progress of delivery. Especially when dropshipping sometimes takes longer than average.
Ask for a product review once delivered.
If you want to ask Israa questions about this, go to the Ecom Empires group and fire away!
---
POOLSIDE

CHAT

Cool tech, (funny) business, lifestyle and all the other things affiliates like to chat about while sipping cocktails by the pool.

"Because I got high… shares"
We just had the first ever cannabis company to conduct a US IPO. OK, not "we" as in WHAT THE AFF…
The company in question is Tilray, a 5-year-old medical cannabis company based in British Columbia.
And their stock got high. 32% higher  – from $17 to $22.39.
The keyword here is medical. Don't expect your local supplier to IPO anytime soon.