GENERAL
Have you heard of the Data Transfer Project?
It's a collaboration between 3 of the biggest Internet companies in the world – Google, Facebook, Microsoft, and 4th smaller one but still relevant – Twitter.Gotta jab at Twitter, while we still can, right?
The goal behind this is to make it easier for users to download and transfer their data between services.
It's an open source initiative to create tools that "enable people to freely move their information across the web" (Damien Kieran, DPO at Twitter).
Their website reminds us of all the ICOs we've seen in the past year. Simple one-pager, big names, a lot of ambitions and buzzwords and the mandatory white-paper.
Anyway, you can check it out right here and see if it's relevant to you. For us, it's too early to tell – but we expect to see a few new options in those companies' products soon, that come as a consequence of this project.
Speaking of data, Facebook found Crimson Hexagon doing some naughty stuff.
They are yet another British data analytics company that could be improperly handling user data.
According to TechCrunch, the company "has for years used official APIs tosiphon public posts from Facebook, Instagram, Twitter and other sources online, collating and analyzing for various purposes, such as to gauge public opinion on a political candidate or issue. It has clients around the world, serving Russia and Turkey as well as the U.S. and United Kingdom."
This app calls itself "the anti-Instagram"
OK, it calls itself Splish (like from splish-splash, wobbly water, you know?).
It's not really relevant to any advertisers but it kind of goes to show how powerful Instagram has become in this space – they are the app to compare with.
Splish has a very niche feature – looping 1-5s videos (GIFs). Even if you take a picture, you must add an animated effect on top.
Call us old-fashioned, but this sounds a bit too niche and just a little bit too easy to copy by anyone with a decent dev team like, oh, say Instagram.
We tend to stay away from predictions but in this case, we congratulate the marketing and PR from Y Combinator to get them exposure and predict the app will be "the anti-Instagram" when it comes to its success.
In other words, we don't give it any chance.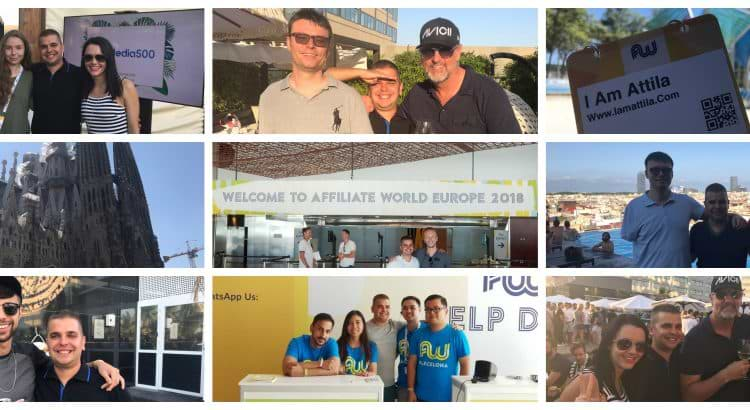 AWE2018 review by IAmAttila
We hear you, let's get back to more affiliate-related content.
Manu has given his quick thoughts on AWE a few days back, and on the weekend, another attendee wrote a more interesting review of his trip.
IAmAttila made this cool review of his trip, with plenty of pictures.
It includes way more about the experience around the conference and gives you a better feel for the atmosphere at all the events that happened in that week.
---
FACEBOOK
Testing your optimum audience cheaply and quickly
As far as we can tell, people are still in recovery mode, or actually still partying in Barcelona, Ibiza, Mykonos, insert other cool European destination,so there's still less activity in FB groups.
Less doesn't mean no activity though!
We have another valuable post in the Facebook Ads Experts Academy group on Facebook, this time by Chris Colvard.
Chris talks about how to test your optimum audience in a cost and time efficient way.
He talks about testing one universal video on multiple niche segments.
The idea is to break out the ad sets into every possible interest group you can think of on a PPE campaign because it is cheaper.
After 24 to 48 hours you can stop the test and refine your interests for the winners.
Besides finding your perfect audience you also have the benefit of a percentage video viewed audience that you can retarget.
Check out the link above to see the full post and follow the discussion in the comments.
---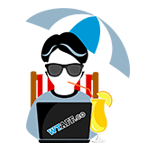 POOLSIDE

CHAT

Cool tech, (funny) business, lifestyle and all the other things affiliates like to chat about while sipping cocktails by the pool.
Everything in life has a price
Including citizenship.
There are many loopholes affiliates already try to use to minimize their taxes.
But have you ever wondered what the ultra-rich do? Well, they buy and sometimes collect, citizenships.
According to Christian Kalin, chairman of Henley & Partners, quoted in this Bloomberg article, "If you have a yacht and two aeroplanes, the next thing to get is a Maltese passport. It's the latest status symbol. We've had clients who simply like to collect a few."

They listed 10 countries that have citizenship "for sale" in different ways. And while it seems Maltese one is a status symbol, the most expensive on the list is… Austrian!
It will cost you a hefty $23,750,000 if you want to get Austrian citizenship through investment, while Maltese citizenship is "only" $1,065,000.
Here are the 10 as listed by Bloomberg.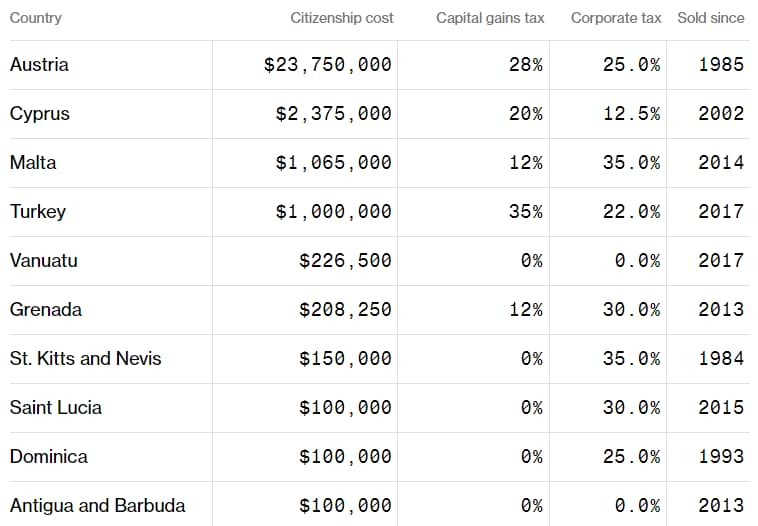 If you really want to buy citizenship in another country, maybe you also want to check this quality of nationality index.
WHAT THE

 AFF… is reading
Here at WHAT THE AFF we enjoy reading books on business, economics, psychology, marketing and the likes.
We basically always have one book we are reading and very little off time. The ones we find very good, we'll share with you.
"Especially for people engaged in businesses and entrepreneurs I feel like this book is extremely valuable because it helps us understand how difficult and important it is to create structure and meaning in our work so we end up in flow experiences.
While there are structures in corporations that guide our behaviour and actions, we have to create them from nothing when starting our own business. This is more tricky than it seems at first and Flow manages to give inspiring and helpful thoughts on how to get there."