GENERAL
Worst Top-Level Domains
Spamhaus.org published a list of the 10 most abused TLDs. A TLD may be "bad" because it is tied to hosting spam or malware. 
.men, .work, .click, .loan, .top all made it in the top 10.
More than 1,500 TLDs exist today, but hundreds of them were introduced in the past few years.

The newer ones are popular among affiliates because many of them can be bought for pennies apiece.
When it comes to acquiring cheap domains the place to go is Namecheap.
Of course in this article, Namecheap doesn't get painted in the best light, but their CEO Richard Kirkendall says:
"Saying that because we offer low prices we somehow condone nefarious activity is an irresponsible assumption. Our commitment to our millions of customers is to continue to bring them the best value and choice."
He just wants to make the world a better place!
While the article goes into more detail how you can block entire TLDs one user in the comments brings it to the point.
"User education is the solution to these problems, not making a registrar police every domain they sell."
We absolutely agree: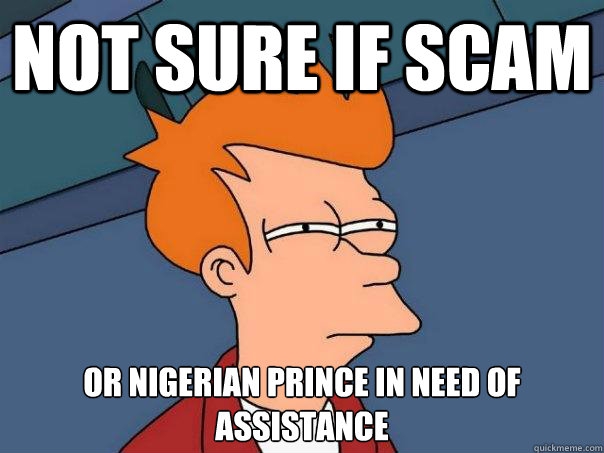 3 Affiliate Conference tips from Paul Jey
Our good friend Paul posted a video giving everyone a rundown on his main conference tips. We thought it's a must share with everyone preparing for AWE these days.
Give and get value – don't be secretive. Draw the line somewhere but don't be just a leech.
Take notes. You meet a lot of people, will have many conversations, you will forget too much unless you take notes. Turn it into an intel guide for the whole team if you don't work alone.
Ask account managers to intro you to other high calibre affiliates. Whether it's direct intro or a small dinner, try to get intros to other A players from your existing partners.
One extra tip from us – try to stay sober. Yes, you will hear everyone say the parties are sick but the number of things you learn is directly proportionate to your sobriety levels.
You want to stick to your plan, you want to ask the right questions and take notes. All of that gets tougher if you are always drunk.
Sure, enjoy some drinks, but pick your time and don't go overboard.
---
FACEBOOK
Instagram bringing Shopping Tags to Stories
Back in 2016 Instagram started testing shoppable tags and since it's been a hit you will be able to see shoppable tags in Instagram Stories soon.
That way users can see an in-app details page with a specific product's price, description, additional photos and a "Shop Now" button to buy it while staying on Instagram.
If details don't entice a shopper, they can swiftly tap back to their beloved Stories.
Shoppable tags in Stories is a simple addition. But given the evolution of Instagram, where people are getting used to interacting with brands in Stories, it is the logical next step to make it easier for users to purchase products and drive up revenue for advertisers.
Is dropshipping getting the boot from Facebook?
Facebook wants more influence over the experience customers get after they leave the platform, and the first target is e-commerce, especially dropshipping.
Within the Ads Activity section, people can go to all ads they've interacted with recently and leave feedback.
This feedback will then be shared with businesses that receive a high volume of negative feedback.
If as an advertiser, you don't get it together and follow Facebook's feedback, it will eventually lead to a ban.
The main targets here are dropshipping stores that lie about products and delivery times.

There could also be an unfortunate consequence that even when you make things clear, you get negative feedback which will significantly throttle your account.
In other words, no more ordering a dress and getting a…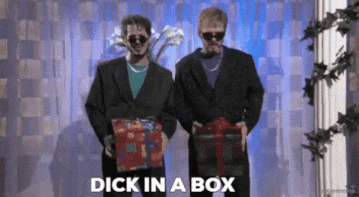 Duplicating FB adsets – does it work or not?
Coincidence would have it that more than one group goes into this topic at the same time – so there must be something to it.
First, Chris Colvard asked in the Facebook Ads Experts Academy why people think they work, then a few hours later, Kyle Hitchcox said he heard duplicating might not be the way to go anymore, in the Purple Knowledge Lab Group.
People are going on about it, with different experiences and strategies being shared.
More than one expert has said that duplicating could mess up delivery, especially if dealing with smaller audiences (under 1 million).
The solution seems to be low budget, a big audience and keeping a close eye on overlap and competition between ad sets.
Another tip from these discussions is to not duplicate the adset 100% but make some changes to it, like age targeting, maybe a new event, manual bid instead of auto, etc.
Check both discussions in case we missed any key info!
---
SPONSORED
Grab'em by the ROI – the offers that is
We don't have to ask whether or not you want to increase your ROI, that just goes without saying.
But we're pretty sure that you are interested in more ways to do that, right? Whether that is with cheaper traffic, higher payouts or… with some simple to use magical code.
The folks at Grabads, the sponsors of today's newsletter, have developed a super cool and easy to use script, which they call Rotate.
What is this? Well, if the name didn't give it away already, it's an automated offer rotation script. From multivariate offer testing and discovering the best offer for your traffic, to cap detection and automated page updates – Rotate does it.
What do you get with Rotate?
Multivariate testing
Real-time EPC Logic
Automated weighting
CAP detection
Automated page updates
24/7 support
It's also compatible with all your favourite tracking solutions. If you need help, your account manager will be there for you.
The script is free to use for all Grabads affiliates.
And this is the point where we tell you to go check them out.
They've also promised to fast-track new affiliates coming from WHAT THE AFF, so make sure you drop our name in the signup form for some VIP treatment 😉
---
POOLSIDE

CHAT

Cool tech, (funny) business, lifestyle and all the other things affiliates like to chat about while sipping cocktails by the pool.

Bet you didn't know this is the most expensive city to live in this year
Seriously, it sounds like a clickbait but it's really surprising.
Business Insider came out with their top 18 most expensive cities to live in.
You have your usual suspects there, like Hong Kong, Oslo, Tokyo and the Swiss cities of Bern, Basel, Zürich and Geneva.
None of them is the most expensive city. Are you thinking of London? Maybe Singapore? San Francisco? You'd be wrong!
The most expensive city to live in is Caracas, Venezuela! And it actually makes sense. Inflation has taken a big toll on Venezuela and there's no sign of stopping.
As a result, Caracas has the highest cost of living out of all the cities in the world right now.