GENERAL
Party over for Chrome extension offers?
Yesterday Google announced that Chrome will no longer support inline installation of extensions. 
Existing extensions will lose the ability in three months and in December the inline install API will be removed from the browser.
Extensions Platform product manager James Wagner:
"We continue to receive large volumes of complaints from users about unwanted extensions causing their Chrome experience to change unexpectedly – and the majority of these complaints are attributed to confusing or deceptive uses of inline installation on websites."
Back in 2011 when Chrome implemented inline installation the goal was to let users seamlessly install extensions from developers' websites.
But after seven years, Google has decided that the cons outweigh the pros.
So which of you guys did enough volume on Chrome extensions to feel responsible for this?
Reddit brings auto-playing native video ads to their platform
We've been mentioning Reddit every once in a while as a place affiliates should have a look at for paid traffic.

The website overtook Facebook in the US in the Alexa rankings and users spend 50% more time on the website, on average (10 mins for FB, 15 mins for Reddit).

Their ad platform is certainly not up to par with Facebook's but it's also less crowded and they are making progress. The latest is auto-playing native video ads.

If you're someone who is always testing for the next hot trend, someone who wants to be a leader of the industry and not a follower, we imagine Reddit Ads is certainly something to test.

But be careful, research the demographics and user mentality first! It's quite different from Facebook, and users tend to be more tech-savvy.

Speaking of possible alternative traffic sources…
Twitter is expanding In-Stream Video Ads
Twitter is rolling out In-Stream Videos in 12 countries, including Australia, Canada, United Kingdom and the United States.
These new video ads will be pre-roll ads users can skip after a few seconds before watching the videos they're really interested in.
According to Nielsen Brand Effect data, people who saw In-Stream Video Ads on Twitter were 70% more likely to recall the brand's ad, and 28% more likely to be aware of the advertiser's brand versus those not exposed to video ads.
According to Twitter, its audience is extremely unique and very engaged. People on Twitter are 31% more likely to remember what they see there compared to general online browsing.
Twitter even provides editing services to optimize creative without losing impact through Twitter's Fuel team.
Those serious about building a brand might wanna give Twitter a try.
---
FACEBOOK
Facebook Groups Round-Up
Yeah, so everyone had the bug not letting them add certain interest and behaviour targeting. It's a bug, FB is fixing it, don't panic!
This has been like 25% of the posts in all Facebook Ads related groups.
Oh well, being a $550 bil company doesn't make you immune to such bugs it seems. There's hope for us too!
In other news, dynamic URL parameters are being disabled
Facebook has uncovered potential security risks with the feature so you should not be surprised if it disappeared from your ad accounts. *poof* Just like that!
Back to hard-coding links it is.
Again, $550 bil company does this. The technology is far from perfect so why is it so valuable?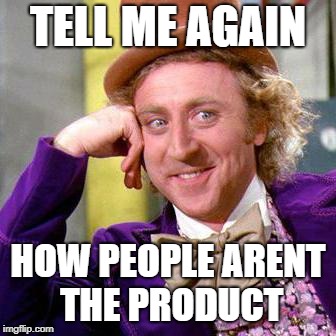 What automated rules do you use?
Some things do work (mostly), and that's automated rules.
If you aren't using them, you are spending too much time doing dumb work, keeping yourself busy for nothing.
Ryan Carter actually wanted to get more efficient with his use of automated rules and asked other members of the Facebook Ads Experts Academy group about it.
The best answer is probably from Ray Smith who explained all the main ruleshe uses in his campaigns!
---
INTERVIEW
Welcome to the first of many WHAT THE AFF interviews, where we bring you short and sweet interviews with the top online marketers on this side of the Milky Way.

Our first guest is Mohamed Ali Aguel – an online marketer who owns multiple e-commerce brands, a consulting agency, and educational programs for business owners. 

You might already be part of his Momentum Marketing Tribe.

Mo started his journey back in 2006 and has since worked his way up to be one of the most respected business and digital marketing strategists.

He specialises in architecting strategies that allow business owners to grow and scale their businesses super-fast, all while eliminating the guesswork.

WTAFF Crew: Describe yourself in 20 words or less (focus on personality, not affiliate experience).

Mohamed Ali Aguel: A highly sarcastic human who loves to laugh, make people laugh and have fun. 

WTAFF Crew: How would you explain what you do for a living to your grandmother?

Mohamed Ali Aguel: I own a couple of shops, Grandma… People from all around the world buy from us. 

I am also a business doctor (if Grandma was alive she wouldn't know what a business consultant is) 

WTAFF Crew: What tip would you give people starting out in e-commerce today? What are the biggest mistakes beginners make there?

Mohamed Ali Aguel: KNOW YOUR NUMBERS! And your opinion does not really matter! Data above all. 

WTAFF Crew: Dropshipping – still viable? What is the most popular misconception you keep seeing about it?

Mohamed Ali Aguel: Dropshipping is still alive and kicking! 

The biggest misconception is people trying to sell products that they themselves like. 

Truth is, no one is going to give you money unless it is in exchange for something they like, want or need. 

WTAFF Crew: Single product funnels – what are the big pros you see for this? Should it be the go-to for anyone just getting into e-commerce or is it a playground for the big boys only?

Mohamed Ali Aguel: Single Product Funnels is something I have been doing for years! 

The big pros are higher conversions rate, higher AOV, more performance marketing, more margins. Everything is better honestly. 

It can be the go-to for anyone, the only downside for funnels is it takes time to build a funnel and you really want to test products fast. 

So funnels are no the best way to test a product. But once you have a successful product, 100% funnels is the way to go, you just can't beat a funnel AOV with a shopping cart!

WTAFF Crew: With FB changing its algorithm and policies more often than some people change socks, have you seen an alternative in other traffic sources? If yes, which?

Mohamed Ali Aguel: Our main focus is still FB but there are plenty of other traffic sources that are working right now with lead gen and e-commerce. 

Native, Pinterest, Youtube, Google Shopping, Snapchat, etc…

WTAFF Crew: Top 3 forums/blogs/newsletters/groups to follow to stay ahead of the game.

Mohamed Ali Aguel: I mainly talk to people one on one. I prefer that above anything else. I have a selected group of people that I try to keep in touch with and discuss business with on a regular basis. 

I also like conferences and masterminds to meet new people and share new experiences. 

I really don't read blogs unless I am researching something or if their title on their FB ad has a really click-baity headline. 

I don't listen to podcasts. And too many emails as it is…

WTAFF Crew: Affiliates and online marketers like to show off sometimes. We want to switch it around so we ask what's the purchase you are least proud of?

Mohamed Ali Aguel: Beats Headphones…It is as good as a $50 pair of headphones… I fall for the design 

WTAFF Crew: What events do you find most useful? Where can people find you usually?

Mohamed Ali Aguel: Affiliate World Conference (EU and Asia). The rest of events I have been to are more or less a pitch fest…

I can be found at:

Momentum Marketing Tribe – My FB Group, You are welcome to join!
https://www.facebook.com/mohamedali.aguel  –  My Facebook 
@AlwaysListenToMo on Instagram 

WTAFF Crew: Many thanks for your time and answer Mo, see you in Barcelona!
Hope you guys enjoyed this first of many to come. If you have feedback, hit that reply button and let us know! Got some good questions we should ask future guests? Do you want to suggest a guest? Whatever it is, let us know!
---
POOLSIDE

CHAT

Cool tech, (funny) business, lifestyle and all the other things affiliates like to chat about while sipping cocktails by the pool.
"So, why did you ban cryptos?"
You might have heard that India's central bank banned other Indian banks from dealing with any cryptocurrency businesses.
Not a huge surprise overall. But…
Under the right to information, a local lawyer, Varun Sethi, asked the bank a few questions. They all had to do with the central bank's reasoning for this decision.
Here is the answer Varun Sethi got…