FACEBOOK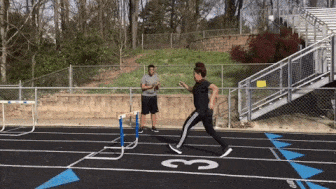 More hurdles for creating and sharing custom audiences
As part of FB's work on transparency and compliance with privacy laws around the world, they are bringing more changes to custom audiences.

This means a new flow for creating audiences, and for sharing them between Business Managers.
These changes will come into effect on July 2, 2018. This is the summary.
When uploading an audience from a file, you will have to accept the terms and get notified about these terms every 90 days.
You will also have to indicate the data origin – whether it was directly from the user or from partners.
When sharing audiences between BMs, admins will have to initiate and accept terms and audiences will be shared only in one direction, unless the other BM admin also initiates a separate share request.

Last, this data will also be shared with the users in the "Why am I seeing this?" section on Facebook.
From then on, users will be able to see the advertiser's name, data origin and whether they were matched to the audience by their phone number or email address.
Next instalment of Hard Questions – How is Facebook's Fact Checking Program Working?
Facebook's fighting against fake new and misleading content, that's nothing new.
They are continuing to be very transparent about the way they approach it,explaining not just the measures they take against an account that breaks the rules but also other actions they take.
They've also provided a list of their partners from 14 countries.
Whether or not the recent challenges and bad press are to blame, Facebook's VP of Communications, Elliot Schrage, also announced he is leaving the company.
---
E-COMMERCE
5 Ways To Use Messenger Marketing to Boost Sales
We've talked about Messenger and its marketing capabilities before. The good news is that we are still in the early days and it's certainly very effective when used right.
The Shopify Blog posted a great article explaining when and how you should use Messenger for e-commerce:
Abandoned cart messages
"With the nearly 100 clients we've worked with on Facebook Messenger marketing, most find that they are now connecting with more new customers on Facebook Messenger than on email, and they are consistently converting 1 out of 9 abandoned cart messages to sales."
Receipt messages
"This message is a good way to send the customer a special thank you, an acknowledgement towards the relationship that has just been started. "
Shipping messages
"This may seem simple, but keeping customers up to date on their purchases can be an easy and effective for your clients to establish trust."
Welcome conversation
"In physical retail stores, store owners can greet clients when they walk into the store. When someone messages your client's store online, your client should be able to the same."
Product discovery conversation
"For clients that have a large number of products, you can implement a product finder conversation using Facebook Messenger. Automatically ask the customer a series of questions, and then recommend a product that matches what they are looking for."
A bonus from a commenter – a "back in stock" notification.
All of these flows can be implemented with tools such as ManyChat or OctaneAI.
If you're doing e-commerce, but not using Messenger bots in your strategy yet, this is certainly for you!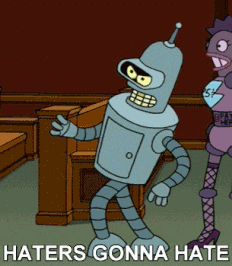 Why Facebook is NOT killing dropshipping
OK, low quality dropshipping is getting harder – that's clear. But Facebook itself doesn't want to kill dropshipping, it just wants to keep quality high.
Depesh Mandalia goes into detail about why he thinks dropshipping has a bright future on Facebook and also gives everyone some tips on how to stay ahead of the game and keep their customer feedback score high.
In short?
Dropshipping has been around before Facebook. Sites like Wayfair.com and Wish.com are alive and kicking because they have good quality.
The focus has to switch on customer experience instead of scaling sales without customer support.
Don't put all your eggs in one basket… The Facebook basket. Get more marketing channels going.
Once you find a good product you absolutely have to work on your customer support.
AdWords is enhancing their shopping ads experience
Google announced some new features to their shopping units.
First off, if you have a physical store, you can now track foot traffic that comes from YouTube ads, on top of Search of Display. People like to shop in stores sometimes, so highlighting a physical location nearby can drive more sales.
This will be followed by local catalog ads on Display. It's exactly what it sounds like – a catalog of your products that users can browse through.

Then there's also competitive pricing insights. AdWords will tell advertisers how others are pricing the same product.
Nice little spy tool right there!
---
POOLSIDE

CHAT

Cool tech, (funny) business, lifestyle and all the other things affiliates like to chat about while sipping cocktails by the pool.
Ethereum is not a security
… in its present state
That's what SEC Corporation Finance Director William Hinman said.
This is very good news for those into crypto, even more so Ethereum, because it means it won't be subject to heavy regulation by the SEC.
There have been other voices who said Ethereum will be classified as a security, which would be a big hit on its ecosystem.
This doesn't apply to ICOs that done on the platform right now, so keep yourself informed and avoid trouble.
We have a video of Vitalik Buterin after hearing the news…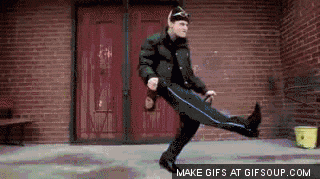 WHAT THE

 AFF… is reading
Here at WHAT THE AFF we enjoy reading books on business, economics, psychology, marketing and the likes.
We basically always have one book we are reading and very little off time. The ones we find very good, we'll share with you.
"Kaufman touches on many important concepts and does a good job in giving the reader a clear overview of what matters in building your own business. From marketing and sales to value delivery and working with others he outlines many crucial elements of business life. 
He is pitching a bit too high though in saying "If you learn these critical concepts, you'll be in the top 0.01% of the human population when it comes to knowing how businesses work". 
I don't think it is a replacement for an MBA. It doesn't teach anything about structuring and communicating thought, or about financial analysis. You also won't learn how to argue, negotiate or work in teams by only reading a book.
Nevertheless, the book is a great read for all those who want to run their own business or advance in their career without spending 5 figures or more on formal education."