GENERAL
Facebook expanding their fact-checking program
Another step by Facebook in the already known direction of fighting fake news on its platform.
They've expanded fact-checking to 14 new countries and they have plans to scale even more. So far this has been quite successful, with fact-checkers helping reduce the distribution of stories rated as false by 80% on average.Keep in mind it's "rated as false" so some true stories can be rated false too.
Next, they've expanded fact-checking photos and videos to four countries. 
Of course, there's some additional machine learning that is thrown at this too, Facebook just loves mentioning it at every occasion.
On this topic, they are starting to take pre-emptive actions against pages that are likely to spread misinformation, before they ever do, and severely limit their reach.

YouTube brings more revenue avenues for creators
During VidCon2018, YouTube announced 3 more ways to help creators monetize their content.
First off is, unsurprisingly, channel memberships, aka subscriptions. For this viewers pay a monthly fee of $4.99 and get unique badges, new emoji, and other custom perks offered by channels. Yes, we are essentially describing Twitch subscriptions.
This is the next step from the Sponsorship function that a select few had available.
Next comes Merchandise, a way to make it easier for creators to sell their merch directly from their channel. Guess who YouTube partnered with?
If you didn't guess TeeSpring, you have missed some interesting days in the affiliate industry. It's the same partner many Twitch creators also use.
Last, YouTube will allow pre-recorded videos to be debuted as a live moment. They call this Premiers. Overall, it seems it brought many of Twitch's features, which is not a bad thing for content creators.
So what does this do for affiliates?
Advertising on these channels is unlikely to ever disappear and the more content creators can grow by reinvesting revenue, the more eyes on them, so the more eyes on ads in their channels.
In other words, this will likely increase the reach and number of impressions you can get on YouTube and also the quality of the channels.
It should also bring more and higher quality chances to partner with YouTube influencers.
---
E-COMMERCE

Supreme Court says 'Yes' to sales taxes on online transactions
It was a very close decision – 5 in favour, 4 against.
What was actually the issue?
Well, before this, online transactions were exempt from sales tax. This meant cheaper products for consumers and/or higher margins for companies, while states collected less tax.
You can see why this was a close decision – it's not clear-cut if more businesses are better for tax revenue or higher tax rates.
Those against this decision argued that this will dampen the growth of commerce "in a broad range of new markets".
Those for it said that "the Internet's prevalence and power changed the dynamics of the national economy. This expansion has also increased the revenue shortfall faced by states seeking to collect their sales and use taxes."
Whichever side of the debate you are on, you will have to adapt to what changes this brings.
South Dakota is the first to be affected directly, and the only one so far. The state wants to collect taxes from online retailers with more than $100,000 in annual sales or 200 transactions in the state.
To us, that sounds like most profitable businesses are included, no matter how small, because 200 transactions are not much at all, and neither is $100,000 annually for e-commerce.
There's also the added headache of fragmentation – not all states have the same sales tax rates, some still have it at 0, so there will be more bureaucracy if other states follow South Dakota.
We'll keep an eye out for more news on this topic, seeing how it will affect the majority of e-commerce stores in the US.
---
INTERVIEW
WHAT THE AFF interviews – where we bring you short and sweet interviews with the top online marketers on this side of the Milky Way.

Our guest today is Paul Jeyapal, an absolute genius when it comes to creatives and branding, a super-affiliate and Affiliate World Conferences speaker.

WTAFF Crew: Describe yourself in 20 words or less (focus on personality, not affiliate experience).

Paul Jey: A positive outgoing friend who loves to laugh, loves to travel, and maximizes life through new experiences!

WTAFF Crew: How long have you been in the industry for, what's your beginner story?

Paul Jey: Going on 7 years now. 

Beginner story: I drove home the owner of an affiliate network when I was working as a cab driver. He had this gorgeous mansion on the water. 

I was curious how he made all his money, so I told him I wanted to work in tech and marketing. He invited me to his office, showed me around (110 employees at the time). 

From there I knew online money was where it was at. 

He told me what "super affiliates" were and how much they were making sending him traffic every day it blew my mind, as a cab driver I couldn't even wrap my head around figures like $60,000 a day. 

I told him come hell or high water I am going to become a super affiliate. Introduced me to his senior AM at the time who told me to sign up to STM. That's where I entered the matrix. 

WTAFF Crew: The dark arts vs white hat – your take on it.

Paul Jey: Own your identity. If you're blackhat, be blackhat, if you're whitehat, be whitehat. Just don't be disingenuous about what you do or pretend like your better than others for doing one or the other. 

I respect anyone who can find a way to make money in affiliate marketing because it's not easy. That being said, I can admire someone who bends the rules in their favour to make money.

But I can't agree with crossing the "black hat line" which is criminal territory like fraud, etc.  An example to think about though is that blackhat doesn't always have to be rebills, nutra, etc. 

Sometimes traffic sources are overzealous and the rules are unfair. In my opinion, the rules around promoting dating on FB are too strict. Anyone should be allowed to run it. 

So if someone finds a way to run dating on FB and its considered "BH" is it really that bad? 

Plenty of traffic sources accept dating traffic. FB is just just too strict in some instances (imo). BH is a big category and you can't pile everyone into the same bucket of rebills and what not. 

WTAFF Crew: Creative wizard vs numbers geek – where do you yourself between the 2 extremes and why?

Paul Jey: A little bit of both, but definitely creative affiliate marketer. 

I like to pull the levers like video creatives, landing page images and copy before trying to tinker with bids. 

I like the creative side because it has more to do with human psychology and connecting with the user. 

Why is this image working? What about it is drawing attention or driving 5x the conversion of banner 3, etc. I find my boost in ROI often come from creative changes before optimization and bids. 

WTAFF Crew: What do you like the most about this industry?

Paul Jey: A couple things: Extremely smart community. You are dealing with people who are in the top 1% of the world who can make millions online. Having conversations with the top performers really pushes you to be a smarter entrepreneur and media buyer. 

Freedom is a big one, I love that my work brings me to Asia, London, Barcelona. My friends that are not in the industry truly get jealous of the amount of time I get to travel. I can't blame them a lot of my work appears to be partying lol. 

Lastly, I would say it's one of those industries where what you put in is exactly what you get out. Want to work 2-3 hours a day and make $5k a month and live nomad? You can do that. Want to sleep next to your desk on a foam mattress working 17 hours a day until your making $20k a day… you can do that too. 

It's one of the few industries where if you get a handful of campaigns right in your lifetime you won't ever have to worry about money again. 

WTAFF Crew: How would you explain what you do for a living to your grandmother?

Paul Jey: I tell her I run an advertising agency. That's the simplest form she could understand. 

WTAFF Crew: What events do you find most useful, where can people find you usually?

Paul Jey: Affiliate World Asia, Affiliate World Europe, ASW  in that order

WTAFF Crew: Affiliates and online marketers like to show off sometimes. We want to switch it around so we ask what's the purchase you are least proud of?

Paul Jey: It's a mistake I probably won't ever learn quite 100%, but bottle service. It's all fun in the moment until they hand you a bill for several thousand dollars. 

It's easy to get caught up in this when you are out with a big group of friends. You realize for the same amount you spent partying for 3 hours in XS you could have spent 1 week vacationing in Italy.
WTAFF Crew: Thanks for your time and answers, Paul! We'll definitely be seeing you in Barcelona at Affiliate World Europe.
If you have feedback, hit that reply button and let us know! Got some good questions we should ask future guests? Do you want to suggest a guest? Whatever it is, let us know!
---
POOLSIDE

CHAT

Cool tech, (funny) business, lifestyle and all the other things affiliates like to chat about while sipping cocktails by the pool.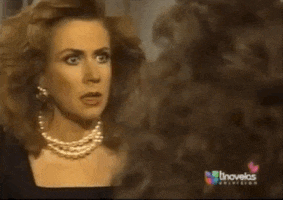 "Me gustan las Tesla-novelas"
Remember the saboteur story? Well, there's more. And it brings enough drama to create a soap opera.
Tesla sued former employee Martin Tripp, for $1 million, alleging that he hacked the company's confidential and trade secret information and transferred that info to third parties, and also claims the employee leaked false information to the media.
But wait, there's more…
After the lawsuit was filed, Elon decided it was a good idea to email Martin. TechCrunch got their hands on the exchange – or supposed exchange. They do mention the emails could have been edited or show only part of the exchange.
From: Marty Tripp
Date: June 20, 2018 at 8:57:29 AM PDT
To: Elon Musk
/> Subject: Termination/Lawsuit


Don't worry, you have what's coming to you for the lies you have told to the public and investors.
On Jun 20, 2018, at 9:42 AM, Elon Musk wrote:
Threatening me only makes it worse for you
On Jun 20, 2018, at 9:59 AM, Marty Tripp wrote:
I never made a threat.  I simply told you that you have what's coming.
Thank you for this gift!!!!
On Jun 20, 2018, at 10:00 AM, Elon Musk wrote:
You should ashamed of yourself for framing other people. You're a horrible human being.
On Jun 20, 2018, at 10:03 AM, Marty Tripp wrote:
I NEVER 'framed' anyone else or even insinuated anyone else as being involved in my production of documents of your MILLIONS OF DOLLARS OF WASTE, Safety concerns, lying to investors/the WORLD.
Putting cars on the road with safety issues is being a horrible human being!
On Jun 20, 2018, at 5:16 PM, Elon Musk wrote:
Begin forwarded message:
From: Elon Musk
Date: June 20, 2018 at 10:28:06 AM PDT
To: Marty Tripp
Subject: Re: Termination/Lawsuit
There are literally injuries with Model 3. It is by far the safest car in the world for any midsize vehicle. And of course a company with billions of dollars in product is going to have millions of dollars in scrap. This is not news.
However, betraying your word of honor, breaking the deal you had when Tesla gave you a job and framing your colleagues are wrong and some come with legal penalties. So it goes. Be well.
Date: 6/20/18 5:17 PM (GMT-08:00)
To: Todd Maron, Sarah O'Brien
Cc: EMDesk
Subject: Re: Termination/Lawsuit
Meant to say "no injuries"
Quite the harsh exchange we think. And that's not all.
After this, Martin apparently told a friend he was going to go to the Gigafactory and "shoot the place up". This friend told Tesla and the police have been notified and the good news is nothing bad has happened after that threat.
We're sure this is not the end of it. Life's not boring at Tesla, that's for sure. This is probably not even the most stressful situation they're facing these past weeks. We hope they have a good supply of caffeinated drinks!