FACEBOOK
Branding or performance marketing for e-commerce?
This debate has been around for a while and Mike Pavlou brought it into everyone's attention in the Ecom Empires group again.
Let's start with the bad news – you don't have one or the other anymore, you have to mix the two if you want to get sustainable results for the long term.
That's exactly the discussion Mike started – he argues you must use high-quality creatives and copy. One benefit he saw putting more focus on branding is cheaper clicks from Facebook.
But clicks don't mean money or purchases, so how do you take care of the other side of the equation? There are 7 tips Mike shared.
The one that stood out for us is his last one:
"Connect your brand to a charity. For every purchase, donate a small percentage to a charity that you know your niche will respond positively to. I cannot stress this enough. It cuts into your margins in the short term, but you FAR exceed that cost with what you gain in lifetime value. Getting repeat customers is everything when it comes to sustaining your business."
Are you lacking in business documentation?
Alex comes to the rescue. He posted his FB Ads checklist in the Facebook Ad Buyers group.
The checklist is made of 4 sections, and serves to help you keep track of everything you or your team have to do, plus useful for training.
The 4 sections are:
setting up events checklist
targeting checklist
Optimization & testing checklist
Scaling checklist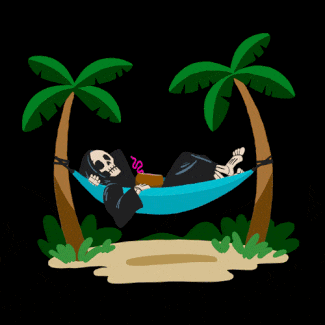 Creepy patents from Facebook – predicting when you get married, change jobs or DIE
You always hear Facebook has a lot of data but it's hard to really imagine what that means and what power that has.
It usually takes certain products or features to recognize what level data collection and processing has reached.
Facebook is not disappointing on that front, not at all. The company filed a patent for a system that uses machine learning algos to predict "life change events".
That includes stuff like changing jobs, getting married or divorced and, the big one, death. Hard to think of a more literal life-changing event.
If you want to dig into the details, this Daily Mail article is a slightly longer but worthwhile read. It also includes sketches from the patent to bring some visuals to the techie talk.
---
INTERVIEW
WHAT THE AFF interviews – where we bring you short and sweet interviews with the top online marketers on this side of the Milky Way.

Today's guest is Andrew Payne, the founder of AffiliateSuccess.com, and someone we like to call a pops-star. 

Why do we call him that? Because when everyone ran from pops he is absolutely crushing it on that traffic type like no other.

And we convinced him to share some of his secrets in this exclusive interview.

WTAFF Crew: Describe yourself in 20 words or less (focus on personality, not affiliate experience).

Andrew Payne: The creative, hardworking, lone wolf type that doesn't like following the rules and prefers to pave my own way.

WTAFF Crew: How long have you been in the industry for, what's your beginner story?

Andrew Payne: I originally learned of and entered the affiliate marketing industry in 2006 around the age of 20. I learned as much as I could through reading what little information there was online at the time. Ultimately, I started to risk my own money and time to learn. I was fortunate enough to have some successes along the way but wasn't business savvy and managed some of those successes poorly.

The result of those decisions led me to start an agency helping other businesses manage their online marketing and lead generation. However, back in 2016, I wanted to step back into the affiliate marketing industry to better refine my performance marketing skills and to see what else I could accomplish being that I'm experienced and savvier than my early years.

WTAFF Crew: How would you explain what you do for a living to your grandmother?

Andrew Payne: Haha… I would keep it super simple. Most of the time I tell people, including my grandmother, that I help companies increase sales and grow their business using the web. Keep the explanation as easy as possible.

WTAFF Crew: What are you running now the most – traffic type and vertical(s)?

Andrew Payne: We are running a huge amount of pop traffic, as well as mobile display and native. As for verticals, we have diversified alot. From sweepstakes, to credit card trials and straight sale offers, dating, to mobile apps and gaming. 

WTAFF Crew: Since you are still very strong in pops, could you share one or two insider tips for why it's still working for you? What are you doing that others are not paying attention to?

Andrew Payne: I think many people have fallen into what I call the "pops is dead" mentality and are just following the hot topics in the industry. Facebook, Ecom, Crypto.. etc. 

What they should realize is… Yes, it has gotten more difficult… But so have other traffic sources like Facebook, Adwords, Native, etc. Things will change, you have to adapt. He who is creative and doesn't listen to the naysayers will ultimately come out on top. 

While I can't divulge too much about what I'm doing differently, I will share the mindset that led my team and I to new ideas and ultimately to where things are at present.

At the end of the day and no matter the traffic source, all traffic (even low-quality traffic) has a value. Your goal as an affiliate/media buyer is to find a way to generate more revenue than you are spending on the traffic itself.

You need to sit down, come up with off-the-wall ideas and test them. Non-conventional, different, forward-thinking ideas that are not just the basic rip and launch process everyone else is doing. Build a strategy.

The biggest tip I can provide to you is that you need to be thinking how can you extend the value of a visitor. 

How can you squeeze more money out of each popup and each visitor that interacts with your landing page? 

Because the more a visitor is worth the more you can pay to acquire that visitor, and the more offers you can make work. This is basic economics.

You are probably asking… Andrew, how do I do that? Haha, yes it is easier said than done. That's the reason why very few can still make pops work at a high level.

The biggest challenge for us and most others has been finding offers that will last and are able to provide some consistency. So, part of our strategy has focused on how to solve this point, how do we get control of the offer and make that variable more stable. 

Two core elements are: 

1) we work very closely with the networks/advertisers, we provide transparency and really try to be partners in mutual growth and 

2) we have some of our own mobile offers that have allowed us to not rely fully on networks/advertisers.

Like I mentioned earlier, a vital part of our strategy has been how do we make more offers profitable by testing ways to increase the value of that visitor.

Another turning point has been with finding partners that have strong skills in the areas I'm weak, on the tech side and another with strong marketing skills but who brings a different perspective than I do. 

Collectively we have a lot of ideas, sort of a powerhouse, and we have the means ability to actually test those ideas and is certainly one of our advantages. 

This is the direct benefit that comes from networking and building relationships, both on forums like STM and at the best industry conferences like Affiliate World Europe. Relationships you make can evolve into new ventures that you never expected.

Questions of this type are hard to answer because figuring out points like these are the real keys to making it all work.

WTAFF Crew: What was your worst day in terms of $ lost in affiliate marketing?

Andrew Payne: Do I really have to talk about this? Haha! My worst day was waking up to -$3k USD from a series of issues that arose with our traffic campaigns.

WTAFF Crew: What do you like the most about this industry?

Andrew Payne: For me, I enjoy the challenge of being creative and figuring things out on my own, reaping the benefits of your hard work and the ability to live/work/do whatever you desire within the flexibility that this industry offers. My time, experiences and happiness are important and this industry allows me more control in those areas of my life.

WTAFF Crew: Creative wizard vs numbers geek – where do you yourself between the 2 extremes and why?

Andrew Payne: I would say that I lean more towards being a creative wizard than a numbers geek, but I study the numbers over and over and over until I fully understand what I'm reviewing and know what the numbers are telling you needs to be done to improve.

WTAFF Crew: Affiliates and online marketers like to show off sometimes. We want to switch it around so we ask what's the purchase you are least proud of?

Andrew Payne: The purchase that I am least proud of would have to be a printer that I purchased for my home office about 2 years ago… I have no idea what I was thinking because I embrace being fully digital as much as I can. 

But literally, I have used it two or three times – that's it. Each time I go to use it I need new ink cartridge because the previous set had dried up before I had a chance to use them.
WTAFF Crew: Andrew, thank you! We're sure a good chunk of our readers will absolutely love your tips for pops.
Got some good questions we should ask future guests? Do you want to suggest a guest? Any feedback you have, let us know!
---
SPONSORED
What sort of hat do you wear?
If it's a darker shade, then we have to remind you about the meetup Converting Team is organizing on 18th July, in Barcelona.
It's on the first day of Affiliate World Europe.
Remember, this is a "no rookies allowed" meetup for those interested in the dark arts of affiliate marketing.
It's for those who want to network with industry leaders like affiliates, FB and Google magicians, and offer owners of the… darker variety.
Of course, there's high end catering and an open bar so drinks will be flowing – and we all know that's when the magic really happens when it comes to networking.
You must apply and get approved if you want to attend, so don't miss out!
Click this link to RSVP and get your invite.
---
POOLSIDE

CHAT

Cool tech, (funny) business, lifestyle and all the other things affiliates like to chat about while sipping cocktails by the pool.

After firing 9% of Tesla's workforce, Musk wants visitors to pay to build their car
Tesla and Elon Musk have once again proven that they are not your average car company.
In case you haven't heard already, Tesla is looking to let go of about 9% of its workforce to improve their bottom line.
Well, just a few days after, Elon tweeted:
"Was thinking of offering an extended Tesla factory tour option where you could help build part of a car & understand how they come together. I know it would have been super fun for me when I was a kid (or now)."
We see what you did there, Elon… We do!
Tesla saves more money, and can't even be blamed for delays! Evil genius, we tell ya'!