GENERAL
HTTPS deadline – July 2018
Like we told you a few weeks ago, Chrome will try to make HTTPS mandatoryfor all websites.
The deadline is upon us, so if you haven't done so already, you better get your certificates and install them on your domains.
Once Chrome 68 comes out, it will show your website as "Not Secure" unless it has HTTPS enabled.
Not only that but conversion rates for pages without HTTPS have been suffering more and more over the last few months.
It's clearly time to test HTTPS and see if it gives your campaigns a much-deserved boost!
Firefox tells you if you've been pwned
This is a fun one. Do you remember all the places you used your email to create an account? We sure don't!
Well, many of those places could have been compromised and could have leaked your info without you knowing.
There's a service that tells you if your email was part of such a hack, called "Have I Been Pwned"
Firefox thought it would be a great idea to integrate the service into their browser. And we agree… Not just for the service but for the cool name too!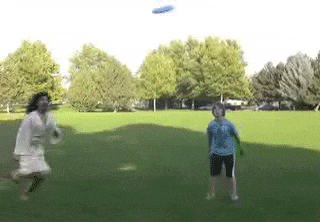 AppNexus to be acquired by AT&T
AppNexus is a well-known traffic source for affiliates. One that is very difficult to get into and partially rivals Google and Facebook.
It's not a big surprise then that AT&T decided it's a good idea to acquire it.
The telco giant is looking to step up its advertising game and hopes it can bite more into the pie dominated by Facebook and Google.
It's hard to say what changes this will bring for the affiliates running with AppNexus. It's already been tough to get approved, and this doesn't seem to make things easier.
---
FACEBOOK
Crypto is back on Facebook!
Earlier than we would have thought, Facebook found a way to allow crypto ads on their platform.
It's not very cut and dry so let's start with the good news – that is, crypto is not outright banned from Facebook. And with Facebook taking this step, it's very likely the other advertising giant, Google will follow suit.
Now there's the bad news – it's restricted. You cannot just go crazy and say Bill Gates is supporting a certain ICO.
Actually, you cannot promote ICOs – that category is still banned, along with binary options.
If you do want to promote anything else crypto related, you will have to apply and get approved by Facebook. You can find the application form here.
From what we can read between the lines, it shouldn't be very difficult to get approved if you have useful products (conferences, clothing, communities, etc). Let us know if you try and get approved!
A big one is the category "education on cryptocurrency", which we're sure a lot of people will jump on soon. Cue the meme…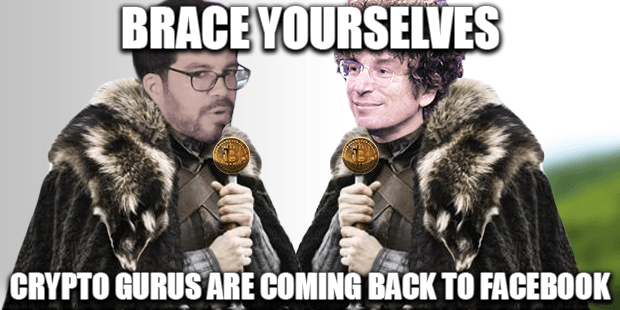 That moment when Facebook should have partnered with 

WHAT THE

 AFF
Seriously, what is FB thinking?
They launched a magazine called "Grow" instead of getting in touch with us. So lame.
Oh well. We're still here FB! We can still do something together. Anyway…
"Grow" is an actual print magazine that Facebook launched in the UK and Northern Europe, released quarterly and it's targeted at "business leaders", whatever that means.
The funny thing is FB says it's actually a marketing campaign, not a magazine because you know… If Facebook starts creating content, they might have to be responsible for all the content on their platform.
They run from the tag of "content creator" more than vampires run from garlic.
And we should know, one of our crew members is from the land of Dracula, aka Romania.
---
E-COMMERCE
A second look at the $4,000,000 case study
Have you been a reader for over a month? Well then… You've seen this case study before. We shared it on 29th May. And it was a good one.
We're sharing it again – this time because it's in the E-Commerce All Star Secrets group and you can actually ask Nick Shackelford questions directly.
Nick's one of the guys behind the whole campaign, but you probably realized that already.
Here are the cliffs of the case study – a little something to get you to click and check out the whole thing.
80,000 pairs of socks sold in 45 days
4x return on the first $1 mil in ad spend
3.8x return on the total $1.5 mil budget
Scaling created more than 100 jobs
---
SPONSORED
Any offers you need, #WeGotzha
Or well, they… Gotzha.
You just have to take a look at their website and you notice these guys are nuts – the good kind of nuts. So many tuk tuks – no secret they are based in Bangkok.
They live the affiliate lifestyle to the fullest and work their hardest so that their affiliates also join in on the fun… and money!

So what can Gotzha offer you?
First off, they have a range of offers that work well with all popular traffic sources – pops, Facebook, AdWords, native.
Mobile content
Apps
Sweepstakes
Casino
Crypto
Leadgen
Weekly Net 4 payments – always good to get paid sooner, rather than later, don't you agree?
Dedicated sparring partner, aka affiliate manager. The type that knows the ins and outs of the industry, not the type that just sends you an unreadable list of offers you don't care about.
They sometimes also throw some sick parties, to which their affiliates get priority. I mean, they have offices in Amsterdam, Singapore and Bangkok – parties there are bound to be sick.
Go check them out, sign up to test their offers and print some money.
Oh, and if you're looking for a job – they're searching for an affiliate manager to join their Amsterdam office.
---
POOLSIDE

CHAT

Cool tech, (funny) business, lifestyle and all the other things affiliates like to chat about while sipping cocktails by the pool.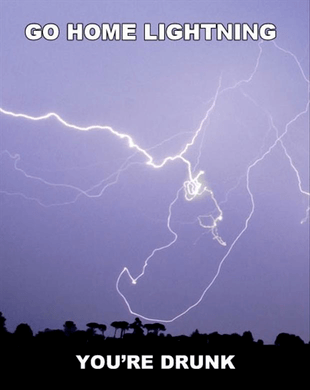 Bitcoin moves like Lightning
It's not all great news in crypto, even if Facebook allows related ads again.
Prices have been down a lot, people don't post lambos anymore and fewer and fewer people are screaming "HODL!"
So back to Bitcoin – one of the issues it's been facing is scaling while still having quick and cheap transactions. That's one reason the Bitcoin Cash fork happened and that's something many other coins try to address.
The way BTC is trying to address it is with a 2nd layer called Lightning Network.
And this has been reasonably successful for very small transactions. Unfortunately, it struggles to do the job when people want to send a few hundred dollars.
It turns out, right now it only has a 1% success rate for transactions over $300. And that's abysmal.
If you don't really know what we're talking about, check out this article from The Next Web that explains it in more detail.
This is just a reminder that a) crypto is still far from a sure thing and b) the whole scene is still in its infancy.