GENERAL
What happens when someone forgets to click the save button?
WHAT THE AFF readers get a weird looking line of random letters and numbers. Don't panic, nothing bad happened, the code is just from our test email which we then changed but didn't save. Oopsies!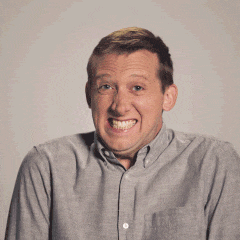 Snap thinks this is a game
Someone must have had an argument with Evan Spiegel and asked "Do you think this is a game?!" and at that moment, Evan had an epiphany.

Gaming is trending right now, and Snap wants a piece. They're preparing to launch a gaming hub inside Snapchat later this year.

There's not too much info about it yet but we assume it's less PUBG-like and more AR focused, likely also adding a social aspect to it.

We've already prepared the follow up on this where Instagram "borrows" these features into their app. Expect it sometime in the coming winter.

Speak of the devil…
Instagram Lite – The same app but in 2% of the size
Or almost the same app.

In its attempt to gain more users, Instagram has launched a lightweight version of its Android app.

This is especially useful for devices with less storage space and not-so-great connections. 

Why Android only? Because that's the OS of choice in developing countries, where connections are an issue and phones also have lower specs.

This is part of Facebook's plan to mine data on reach the next 1bil people who will come online in the next years.

The Lite version doesn't have full functionality either of course. It's missing messaging and the ability to upload videos for now. There are plans to add both.

Instagram is not the only one launching apps where they shed a bit of the weight. Twitter has one too, Android has a whole OS version optimized for this use case, and of course, other Facebook apps also have a Lite version.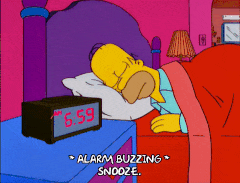 Hit the snooze on your newsfeed
In an attempt to give users more control, Facebook is testing out a featurewhere you can snooze certain keywords from your newsfeed.
Now you can avoid spoilers from your favourite TV shows or latest courses from your most hated guru.
"If you choose to "snooze" a keyword, you won't see posts in your News Feed containing that exact word or phrase from any person, Page or Group for 30 days. In other words, fewer spoilers."
Facebook says it brings more control, which is true. We'd like to add that if used intensively it could also be another organic reach limiting feature.
Weird how limiting organic reach is so good both for the users and Facebook's Ads business.
Say "Goodbye!" to Google AdWords
And welcome Google Ads. But wait there's more…
Google's doing a big rebranding for their marketing and advertising tools.
Aside from AdWords becoming Google Ads, they are also merging DoubleClick for advertised and Google Analytics 360 Suite into the Google Marketing Platform.
DoubleClick for publishers is not left out – it's getting turned into Google Ad Manager by unifying it with DoubleClick Ad Exchange.
Time to learn the new lingo, and update those course titles!
---
FACEBOOK
Does customer feedback really matter?
Yes, it does. And Depesh Mandalia, the creator of the Facebook Ads Experts Academy group, had a talk with his FB rep about it.
Here are the details you should keep in mind:
Clicks to 'low-quality' web page experiences have lower auction reach/clicks
Ads not meeting the 'misleading content' policy have reduced reach
We use customer feedback to identify businesses that are providing low-quality purchase experiences (this also means having a good landing page experience, fast load times, no pop-ups etc).
You can see your areas of improvement and customer feedback by using this link – https://www.facebook.com/ads/customer_feedback/?page_id=
If Page's feedback score falls below 2, ads will reach fewer people – but not necessarily making costs higher – THIS IS IMPORTANT.
Reaching less people also THEN has a negative impact on cost because you may not reach profitable audiences due to reduced reach (even if manual bidding or having a high relevance score)
On a monthly basis, we will re-evaluate your performance.
Improve customer feedback and ads will resume normal reach.
If you are unable to improve customer feedback, your reach will continue to decrease.
As an additional resource, see the Help Center article for some best practices you can follow to help you improve your customer satisfaction in general.
By the way, if you enjoy the content from Depesh, make sure you open tomorrow's newsletter. We're publishing our interview with him, and we, of course, speak about Facebook Ads.
Have you heard of the carpet bomb technique?
It's when you create a Facebook video ad for your product and run it to a very broad audience. You then gather a custom audience of people who viewed a lot of the video to retarget and create lookalikes from.
This is a strategy that can work well for finding your audience.
That's really the summary of it and one of its proponents, Chris Colvard, has provided everyone in the Facebook Ads Experts Academy group with a quick script for creating this video.
Worth checking out!
---
SPONSORED
Grab some of those offers
You've probably read about Grabads and their cool Rotate script in some of our previous emails. The one that automatically rotates your offers based on their EPC, so you don't have to always spend time refreshing stats.
We want to tell you a little more about Grabads.
If you haven't been living under a rock, you know that crypto is one of the best verticals of 2018. It's something that came to be by mixing trading offers with the novelty of cryptocurrencies.
Many affiliates got on the crypto train by buying coins or trading but obviously, the most affiliate way to make money with this trend is to run offers.
The team there, led by Ryan Hurry, is one that goes above and beyond for making their affiliates perform. The script mentioned before is one thing but they also make sure to have an affiliate manager that is suitable for your timezone.
Not just that, I Am Attila is working on a step by step guide on how to run Grabads crypto offers profitably.
So if you were on the fence before, now's definitely the time to make the jump. We strongly encourage you to sign up with them now so you can be ready to test asap.
It's not often that a trend as big as crypto comes around so it's certainly a must to get your feet wet and see if you can work your affiliate magic there.
You know by now that signups from our readers are put first in queue so you get quick approval.
---
POOLSIDE

CHAT

Cool tech, (funny) business, lifestyle and all the other things affiliates like to chat about while sipping cocktails by the pool.

"If you want something done right, you gotta do it yourself"
OK, we might have bored you with Elon stories this week but we promise this is the last one.
The famous CEO of Tesla and SpaceX really lives by that saying.
Initially, he was just an investor in Tesla but then saw the company is not going the way it should so he stepped in. And even now, he stepped into the production of the Model 3 when things weren't going well.
With SpaceX, he saw nobody was doing rockets right, not even NASA. So he stepped in, even though his previous success was with PayPal, not with rockets.
Another one on that list is education. Elon has 5 sons, and when he was disappointed with the school they were going to, he started his own school, in the SpaceX offices, and named it Ad Astra.
Now the school has ~40 students, and it sounds like Charles Xavier's School for Gifted Youngsters, except for the superpowers *for now*