GENERAL
Amazon taking on FedEx and UPS?
What was that made-up quote from Bezos?
"Value your customers, hire well, find a market that isn't being served, and realize that someday I will utterly crush you."
Doesn't get old. This one's also good:
"If Amazon is in your line of business: Sell now. If Amazon is not in your line of business: Sell now; your business sucks."
Both have a remarkable seed of truth, as we see again today.
How is Amazon taking on those delivery giants?
By encouraging people to start their own small delivery business, for the "last mile" delivery of Amazon packages.
So if you have $10k, want to work for Jeff Bezos be your own boss, you can build your own small fleet of Prime branded vans.
You can think of this service kind of like an Uber for delivery. You won't be actually employed by Amazon, you will just be working for this guy…

There's no more place to hide – View Ads feature is live
As promised, Facebook released their View Ads feature for pages.
It's everything marketers are talking about in all groups. We didn't have enough time to spy on our favourite pages yet but we'll update you on our findings next week.
At first sight, the tool is great if you need to get inspiration.
You also get to see if some of the ads fall in the "Political or Issue ads" category and then you get more info from them.
The regular ones don't have such a detailed breakdown from what we browsed so far and the section itself can get a tad laggy, at least in Chrome.
There is a chance of more info on targeting, according to COO Sheryl Sandberg.
Still, not bad for the first release and we're excited to see what next months bring to it!
Twitter is also transparent
Not to let itself fall behind Facebook, Twitter also released their transparency tool.
It's not as good we think but it's not bad either. You have to input the account's Twitter handle and you can see tweets they promoted.
It also seems to be limited to the last seven days, which is also a bit disappointing.
One thing is for sure: There's no lack of "spy tools" anymore, at least when it comes to creatives.
Neither show much data on performance – yet.
---
INTERVIEW
WHAT THE AFF interviews – where we bring you short and sweet interviews with the top online marketers on this side of the Milky Way. 

Today we have the pleasure of chatting with Depesh Mandalia. 

As one of the UK's leading Facebook ads experts, Depesh has generated over $100M in E-commerce sales for clients over the last decade including taking an e-com startup to 8-figures in 18 months through Facebook Ads.

He started in marketing 15 years back, and created a 7-figure revenue through Affiliate Marketing in 2011-12 through SEO and Content Marketing before solely focussing on Facebook ads through his agency, coaching program and community, serving thousands globally.
He's also a trusted advisor with Facebook regularly involved in helping shape Facebook products and services.

WTAFF Crew: Describe yourself in 20 words or less (focus on personality, not affiliate experience).

Depesh Mandalia: Lots of LOLs, love to help people become better versions of themselves, happier when the sun's out and spending quality time with the family.

WTAFF Crew: How would you explain what you do for a living to your grandmother?

Depesh Mandalia: I help people make lots of money by advertising on the interwebs

WTAFF Crew: How long have you been in the industry, what's your beginner story?

Depesh Mandalia: My marketing journey started in 2003, building intranets and websites for a multiple billion dollar banking software company and by 2005 I joined my first E-commerce gig, building landing pages and increasing sales through conversion rate optimisation. 

By 2008 I'd learned the inner workings of SEO, Paid Search, Email Marketing, Direct Mail, TV, Brand Advertising and Affiliate Marketing. 

It was Affiliate Marketing which caught my eye especially signing off commissions in the tens of thousands each month to our top affiliates.

By 2009 I launched my first attempt which was a travel blog, then developed sites promoting children's products on Amazon Associates and finding merchants in travel and retail through European networks.

After nearly giving up after 6 months of nothing, I finally made my first commission, which drove me on to creating a 7-figure revenue through affiliate marketing by 2012. 

However, overconfidence and not building a list because my downfall when Google changes brought all my traffic to a halt after hiring someone to do the SEO work I'd been doing and being hit with numerous link penalties for black hat SEO. 

I then switched to paid traffic to try and recover, both paid search and then Facebook ads, but had to go find another 9-5 as I needed the income. 

It was then that I started to see success with Facebook ads and by the end of 2014, took a small Ecom store from $850K to $8.5M through Facebook ads, and to $26.5M by the end of 2015. 

Since then I've focused my attention on Facebook ads, starting an agency and training program helping others achieve success through Facebook ads which has also helped gain recognition from Facebook where I'm a trusted advisor to various teams (which is pretty cool too).

WTAFF Crew: You have a rather close connection to Facebook's Ads team, as everyone in your FB group knows. Where do you see them taking their platform in the next 1-2 years?

Depesh Mandalia: Facebook's roadmap is ambitious: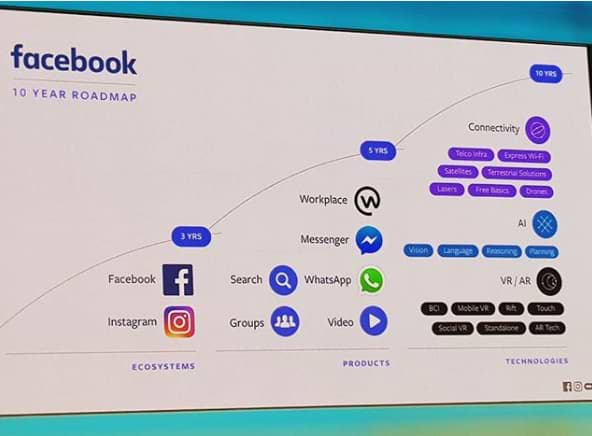 I expect the advertising platform to take some time to recover from the various data changes that have been enforced due to Cambridge Analytica and GDPR, however, Facebook's ability to collect and make sense of our data still remains strong.
The challenge is going to be how they continue to make Facebook (and I include their other platforms like Instagram and WhatsApp) a must have for their users and a central play for advertisers.
WTAFF Crew: What business models/verticals do you think they want to encourage and which they want to absolutely stop on their platform?

Depesh Mandalia: I don't believe Facebook have a view on what they want to promote or stop, but as I keep pushing people to understand, it comes down to what's best for the user. 
When crypto courses and offers were pushed out a lot of people were left disappointed and angry at being mis-sold and the same goes for other verticals like beauty or health products (e.g fake before/after) and substances banned in particular countries or states.
The models being massively hit by FB's policy team, however, is both Affiliate Marketing and E-commerce Dropshipping, with the focus being on quality of user experience.
WTAFF Crew: If you didn't have Facebook Ads, where would you go today for your brands and products?
Depesh Mandalia: I've had big success across SEO, Paid Search, TV, Email, YouTube, Direct Response and other channels in between.
I imagine a world without Facebook ads would see spend shifted back into channels like those. The nearest in terms of ability to reach a passive audience is both YouTube and TV and the nearest in terms of directly attributable revenue with volume is Google Adwords.
WTAFF Crew: What's the biggest competitor you see for Facebook? Any hopes for Snapchat or Twitter to compete soon?
Depesh Mandalia: Snapchat and Twitter are very different propositions to Facebook. I see Facebook more similar to TV where you're able to choose your own entertainment, with the added element the social part of the platform brings in.
YouTube has tried to take ad spend away but lacks the social element and Google just can't crack the social code.
The nearest direct competitor to Facebook, I believe, is yet to surface however the competition Facebook actually faces is from governments and policymakers that are intent on controlling and throttling a business that has more people using their platform than many countries have populations.
WTAFF Crew: What is your biggest regret, what do you wish you had done differently when it comes to your online marketer career?
Depesh Mandalia: My biggest regret was not building a list and diversifying my affiliate marketing business. At peak, I was driving a million visitors a year generating over a $1M in sales – an earning per visitor of just over $1.
But as I took the click and pushed them to the merchant as efficiently as I could and because it was working I never built a relationship with my visitors.
I had a barren Facebook page and in that time I grew my list to around 2000 people, letting 998,000 other people leave without me being able to re-sell to them when SEO let me down, giving me enough time to plug in new traffic sources and offers.
WTAFF Crew: Affiliates and online marketers like to show off sometimes. We want to switch it around so we ask what's the purchase you are least proud of?
Depesh Mandalia: I can't actually think of something I've purchased that I'm not proud of. Perhaps thinking of absolutely everything then there will be some low-ticket 'fear of missing out' type purchases of software or courses that I never actually used but equally didn't want to miss the offer. Thing is I run these types of offers too – anything I can't resist I'm pretty sure will work!
WTAFF Crew: We can't thank you enough, Depesh! Cheers for sharing your expertise with us and our readers.

Got some good questions we should ask future guests? Do you want to suggest a guest? Any feedback you have, let us know.
---
POOLSIDE

CHAT

Cool tech, (funny) business, lifestyle and all the other things affiliates like to chat about while sipping cocktails by the pool.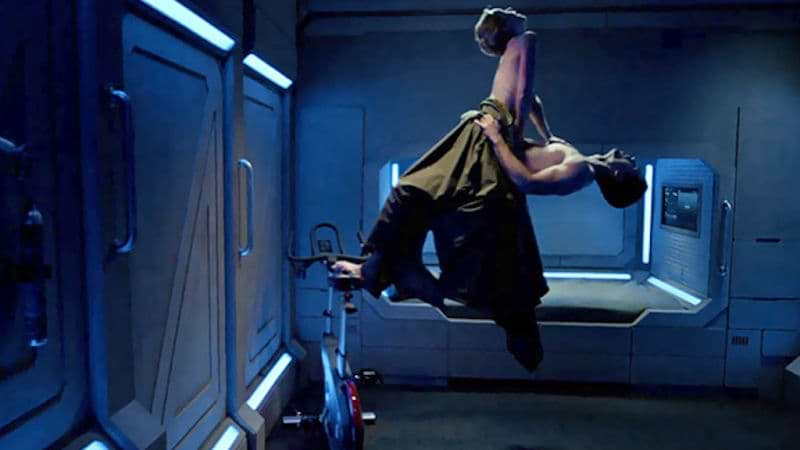 "I wish my grand-grand-grand… grand-kids could see Proxima Centauri b up close"
Exactly 0.00% of couples are thinking that.
But scientists from France do think about what it would take for humans to reach the nearest star beyond the sun.
And it turns out they have an answer.
For a journey that would take about 6300 years, there would have to be 49 pairs (98 people) which then have kids in space.
And their kids after and so on and so forth until 6300 years later, the new crew reaches its destination.
With fewer pairs, the chances of having a genetically healthy crew decrease.
If you're into biology, space and sex, the whole white paper is only a 7 page read, so you might wanna make it your weekend read.