GENERAL
Happy 4th July to our American readers!
We're far away from the States, Austria to be exact. But this holiday sends ripples all over the planet, plus most of our readers are, in fact, Americans.
Enjoy the festivities!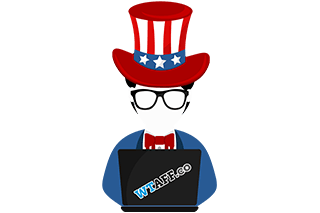 Shop 'til you drop
That's what Amazon wants you to do on July 16th – Prime Day.
We think you should sell til… your wallets swell?! We couldn't come up with a better rhyme, sorry.
OK, but on the topic of Prime Day, pay attention to it. If you need some stuff on discount, buy it, whatever. That's not our point.
The point is this serves as an excellent live case study on the power of discounts done well. Do you think Amazon and its retailers lose money on these sales?
They don't. Their margins might be lower but the number of sales they do more than make up for it.
And if you have your own store or Amazon listing, prepare – and play on the fact that people will be in shopping mode.
---
FACEBOOK
Facebook acquires Bloomsbury AI
Facebook said that fighting Fake News is one of its biggest challenges. Zuck is betting on AI to solve that problem but doesn't want to mention any date when Facebook's AI will be able to solve Fake News problems.
Today AI cannot differentiate between extremist videos used for terrorist propaganda and the same videos to illustrate a television news broadcast and is not able to understand things like irony and humour.
Facebook's newest acquisition of Bloomsbury AI will "strengthen Facebook's efforts in natural language processing research, and help to further understand natural language and its application".
Bloomsbury AI is known for the ability to read text documents and answer questions about their contents.
While financial terms about the deal were not disclosed, TechCrunch reports that Facebook paid between $23 and $30 million to get the Bloomsbury AI on board.
In other words, a drop in the bucket for FB and Mark.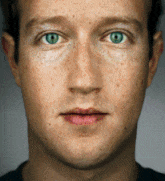 Groups API available after manual review
Do you have a group or have ideas for useful apps for FB groups? After blocking the Groups API earlier in April, the time has come for Facebook tobecome more open again.
Having put in better processes, after a manual review, your app can again access the Groups API.
This put together with the ability to charge group members for extra features could make for a nice marketplace for apps in the near future.
Make your page moderation easier
Moderating your pages can be a pain. It also sucks to always be reactive. The good thing is Facebook has the option to ban comments with certain keywords before they are posted.
You just have to go to your page Settings -> General -> Page Moderation.
Then you can add all the words you want to block. This is extremely useful for e-commerce so you block mentions of cheaper alternatives like AliExpress and Wish.com.
And to make life even easier, Leon Zapata shared a big list of words, including profanity, competition, pricing, and so on, in the Ecom Empires group. Check it out!
---
INTERVIEW
WHAT THE AFF interviews – where we bring you short and sweet interviews with the top online marketers on this side of the Milky Way. 

Today we're having a chat with one of the most popular affiliate marketer and blogger in the world, Charles Ngo.

Charles is a veteran in the industry, who took advantage of several "booms" in the industry in the past 10 years. He is a regular speaker at affiliate conferences across the globe, blogs at CharlesNgo.com and teaches affiliate marketing at AFFcelerator.com.

WTAFF Crew: Describe yourself in 20 words or less (focus on personality, not affiliate experience).

Charles Ngo: I am a systematic person who thinks too much. 

WTAFF Crew: How long have you been in the industry for, what's your beginner story?

Charles Ngo: I've been in affiliate marketing for over 11 years. 

I found this industry by googling "make money online" and landing on John Chow's blog. He posted a screenshot that he made $10,000 a month from blogging. 

That ignited a spark in me! 

I wanted to start a blog and make money too! The show the "Pick up artist" was coming out on VH1 so I decided to start a pick up artist blog.

Unfortunately, I didn't know anything about picking up women so I just re-wrote articles from other people. 

A month later I got my first $40 commission by promoting David DeAngelo's eBook Double Your Dating. Once the check came in the mail that's when I realized this industry's legit. 

I kept researching more and more about affiliate marketing and that's when I discovered WickedFire and the world of paid traffic.

It took me around 6 months and losing over $4,000 before I became profitable. 

If you're interested in my story, I have an 8 part biography called The Rise of Ngo 

WTAFF Crew: If you were to start today, what would be your first 5 steps?

Charles Ngo: 
1. Get as much disposable income as possible.

Sorry, but a $500 total budget won't get you far in this space. Get a 2nd job, sell what you don't need, and lower your expenses. 

More money means more traffic. More traffic means more data. More data means more split tests. More split tests means higher chances of getting a campaign profitable. 

2. Try to find a mentor.

There's a lot of B.S. in this space and having a trusted advisor can help you out. 

See if there are any local affiliate marketers in your area. Try to figure out how you can provide value to them in exchange for them answering some questions here and there. 

3. Invest in a spy tool.
If a campaign is running everywhere then that means someone's making money. Reverse engineer the funnels of different campaigns and look for patterns. 

4. Make a decision.

This is the hardest part. 

Your affiliate manager is raving about mobile. You saw on the FB group that Shopify's still hot. But your friend is killing it on lead gen. 

The truth is every path is viable and can make money. But you won't make any money unless you make a decision and stick to it. 

5. Launch and Test Relentlessly. 

Reading can only get you so far. 

Launch, launch, and launch again.

Whoever tests the most ends up winning. 

WTAFF Crew: Creative wizard vs numbers geek – where do you yourself between the 2 extremes and why?

Charles Ngo: Easily creative wizard. 

I've always been strong in marketing and creating angles. However, I've been studying numbers and finances more over the past few years. 

Your numbers are something you can't really outsource. 

WTAFF Crew: What do you like the most about this industry?

Charles Ngo: You're 100% in control of your own destiny.

If you want to make it in the movie or music industry, then your looks matter. Your age matters. You might not get the part because you're not the right race.

In another industry, someone else might get the promotion because of politics. 

I hate when the outcome is not 100% in my control. 

In affiliate marketing, none of that matters. This industry doesn't care what you look like, or where you come from.

If you put the work in, you will make money. 

WTAFF Crew: What events do you find most useful, where can people find you usually?

Charles Ngo: My favorite conferences are Traffic and Conversion Summit, Affiliate World West, and Affiliate World Asia. I try to hit all 3 of those every year. 

I've cut down on my travel and conference attendance tremendously. I'd love to attend more conferences, but the opportunity cost is so high when you account for travel time and jet lag. 

I think going to at least 2 to 3 conferences a year is solid.

WTAFF Crew: What is your biggest regret, what do you wish you had done differently?

Charles Ngo: I wish I was more of a risk taker. 

I live a pretty good life now running campaigns and building my brand, but it doesn't challenge me as much as it could.

I'm looking to expand beyond affiliate marketing over the next few years. 

WTAFF Crew: Affiliates and online marketers like to show off sometimes. We want to switch it around so we ask what's the purchase you are least proud of?

Charles Ngo: I bought an Audi R8 when I moved to Miami in 2015. 

I was focused on building my brand around that time and felt the pressure to have a nice car.

I feel regret every time I think about that purchase. If I just uber'ed every year and put that money instead into Cryptocurrency in 2015…

WTAFF Crew: You're probably not the only one thinking "what if I put my money in crypto in 2015", haha. Thanks for telling us your story and we look forward to seeing you at Affiliate World this year!

Got some good questions we should ask future guests? Do you want to suggest a guest? Any feedback you have, let us know! 
---
POOLSIDE

CHAT

Cool tech, (funny) business, lifestyle and all the other things affiliates like to chat about while sipping cocktails by the pool.
"Updog is Blockchain v10.0"
There's really nothing like a good troll.
The ICO craze has been dialled down but it's far from dead, so people still send out their white papers and offers to journalists and influencers, in hopes of promoting their revolutionary blockchain based product to make the world a better place *for themselves*.
And the people in charge of promoting ICOs are not always the brightest – go figure!
Matthew Hughes from The Next Web took advantage of this.
First on Twitter by asking people to message him on "Updog", which then made them say "What's Updog?". But that wasn't enough.
Someone was trying hard to get him to shill Ubex and well… when sending the white paper, the editing function was open.
The result was hilarious. First, he replaced all mentions of "blockchain" with "updog".. Then things went further and… Just look: