FACEBOOK
How to get 5x lower CPC and Add To Cart
OK, this might not be actually 5x lower but hear us out…
Credit to Kiril Kirilov for posting this method in Purple Knowledge Lab Group.
This method does not change the creative, the headline or the lander. So it's not like you have to redo your whole funnel.
First, Kiril changed the button to say "GET IT FOR & FREE SHIPPING" instead of just ADD TO CART.
Next, he started firing the ATC pixel when people clicked on the button, instead of when the cart page loads. There is still a significant click loss, which means fewer conversions, and FB can also identify it as a poor ad post-click experience.
The more the pixel fired, the better the optimization done by FB. Missed pixel fires and poor post-click experience means higher costs, that is clear by now already.
Last, Kiril returned 10% revenue conversion value back to Facebook.
So now you're probably also thinking – this sounds a bit strange. And it is. There's, of course, a chance this change has less of a drastic effect.
The good news is that Sebastian Weinhold also noticed it and shared his thoughts in the comments. Check out the post and discussion!
---
E-COMMERCE
Do tariffs between USA and China affect e-commerce dropshippers?
If you follow any mainstream news outlet, you've heard about the trade tariffs the US imposed on China. And Canada, and EU. And the retaliation from everyone. There are talks about this whole "trade war" every 2 days at least.
Well, there's some bad news about it. It could well be the case that dropshipping to the USA takes a hit because of them.
Now, we don't want you to create the picture of "dropshipping killed by tariffs" – it's not the case.
But if you sell certain items that fall under the new restrictions, either you or your customer will have to pay extra once the package arrives. Usually the customer. And their customer experience will take a big hit because of it.
The solution?
You have several options. First one is to choose products that aren't included in that category. Another one would be to just not dropship to the USA – it's a very competitive market and many suggest testing other geos.
Third, if you have a more established business, look into local suppliers and warehousing. You might be able to improve your margins enough to support the tariffs yourself and offer a very good experience for your customers.
Last but not least, try to source your products directly from the US. We shared a list of 30 sites you can check out for this in yesterday's newsletter.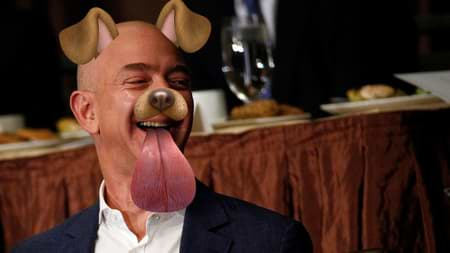 Snapchat teams up with Amazon
Snapchat is building a visual product search feature that delivers users to Amazon's listings. 
When you "Press and hold to identify an object, song or barcode, your data gets send to Amazon, Shazam, and other partners." Once an object or barcode has been scanned you can "See all results at Amazon."
Snapchat's Camera Search could become a direct competitor for Pinterest's Lens, which identifies objects and brings up related content.
While all this information comes from hidden Snapchat code neither Amazon nor Snapchat did respond to TechCrunch's press inquiry.
Now one big question comes up.
When and how is Zuck going to copy this Snapchat feature?
Interview with Dimitris Skiadas
In the 3rd interview with e-commerce entrepreneurs, Eric Dyck talks to Dimitris, who is a high-level Google Analytics expert.
He focuses on helping e-commerce stores with their conversion rate optimization, so they are able to scale and better fight for that valuable ad impression.
He shares his biggest lessons in this interview.
---
PRODUCTIVITY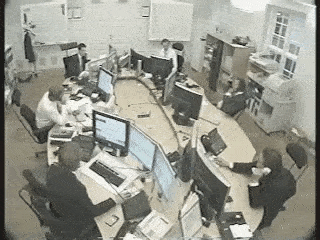 Stop it with the "open workspace" concept – it's terrible!
Open workspaces have been the trend recently, mostly championed by the likes of Google, Facebook and other SV unicorns that for some reason want to kill office privacy… Oh wait, they are killing user's privacy too!
We digress.
Open office plans are popular and often encouraged as a way to improve collaboration among employees. Well, if you're a fan of them, we've got bad news.
Harvard Business School published a study in which they tracked the office redesign from a cubicle to open space, and face-to-face interaction decreased by 72%.
This is just a more recent study. Even before, 60% of employees reported that they are dissatisfied with an open floor plan space.
It seems this whole trend has less to do with facts about employees and more to do with a company's bottom line – open spaces are cheaper, you just need long tables and chairs.
But that's not a good reason to tell employees, so you have to say it's about getting them to excel, connect, interact and all that stuff that the studies proved to be BS.
Honestly, we also aren't fans of open spaces. We've worked in them and we've seen others work in them. It seems to turn the office into a round the clock hangout place where work is put in second place.
That might work for some, but when it comes to working, we prefer a distraction-free environment so we can go 101% focus on the task at hand.
Doesn't mean you cannot have other fun rooms/areas in the office but there should be some in which people can just disconnect from the others and grind through whatever it is they have to do.
---
SPONSORED
Any offers you need, #WeGotzha
Or well, they… Gotzha.
You just have to take a look at their website and you notice these guys are nuts – the good kind of nuts. So many tuk tuks – no secret they are based in Bangkok.
They live the affiliate lifestyle to the fullest and work their hardest so that their affiliates also join in on the fun… and money!

So what can Gotzha offer you?
First off, they have a range of offers that work well with all popular traffic sources – pops, Facebook, AdWords, native.
Mobile content
Apps
Sweepstakes
Casino
Crypto
Leadgen
Weekly Net 4 payments – always good to get paid sooner, rather than later, don't you agree?
Dedicated sparring partner, aka affiliate manager. The type that knows the ins and outs of the industry, not the type that just sends you an unreadable list of offers you don't care about.
They sometimes also throw some sick parties, to which their affiliates get priority. I mean, they have offices in Amsterdam, Singapore and Bangkok – parties there are bound to be sick.
Go check them out, sign up to test their offers and print some money.
Oh, and if you're looking for a job – they're searching for an affiliate manager to join their Amsterdam office.
---
POOLSIDE

CHAT

Cool tech, (funny) business, lifestyle and all the other things affiliates like to chat about while sipping cocktails by the pool.
What you can learn from Dior and their "creativity"
When spying in affiliate marketing, people always look for those doing way better than them, they look to rip off successful campaigns.
This sort of competitive intelligence research happens in other industries too. Pros and cons to it, some people like it, some people hate it. It exists, and that's what you should focus on.
Well, here's something we found hilarious but also a reasonable lesson.
There are times when you should spy on those below you and see if you can rip off their stuff plus add your "secret sauce" to make it very successful.
That is kind of what Dior did when they "got inspired" by traditional Romanian clothing from the Bihor region.
As you know, one of our founders, namely Manu, is Romanian so he found it extra-hilarious.
What did they do exactly?
They saw the clothing design, copied it and are selling it for thousands of dollars apiece. Just look at this and tell us it's not the freaking same.