E-COMMERCE
Amazon's sale day turns into fail day
The start of Prime Day didn't go well for Amazon. The landing page for Prime Day didn't work.
When most links were clicked, readers were sent to an error page or to a landing page that sent readers back to the main landing page.
Amazon responded to reports two hours after it began experiencing problems: "Some customers are having difficulty shopping, and we're working to resolve this issue quickly." 
They also kept touting discounts and boasting that it had already sold more products during the first hour of this year's event than the first hour of Prime Day 2017.
It remains to be seen whether or not the site's technical difficulties will significantly impact its overall Amazon Prime Day results for this year. Probably yes, but we also think that their website faced serious volume to have this issue.
Amazon has been pushing this event for weeks and other retailers jumped on the bandwagon and are running big sales around Prime Day. Both Walmart and Target are not suffering site outages and probably love Amazon's outage.
And then there's us, sitting here like…
---
FACEBOOK
7 Lessons from running $103k in ads on FB
These lessons come from Ace Reddy in the Ecom Empires group. He spent over $103k on FB ads in 60 days and he shared the 7 main lessons he learned doing so.
Lesson 1 – Facebook still converts.
Indeed, no surprise here. Ace does agree that prices went up and that advertisers need to find a way to increase margins.
In the case of e-commerce, you need to increase your AOV – maybe single product funnels are a thing to try?
Lesson 2 – E-mail Marketing is still the Undisputed King of Sales
Again, we can't say anything but agree. Reaching your potential customers over and over again for free will greatly help your bottom line.
Even if you aren't doing e-commerce, you should think of ways to directly reach your audience.
Some good ideas are email, phone, push notifications and Messenger. The last one on the list we are not huge fans of because FB can change their rules all the time.
Lesson 3 – Upselling is THE KEY to make real money
Goes hand in hand with lesson 2. One-click upsells, bundles and all that good stuff to increase your AOV once the user lands on your page.
Lesson 4 – ONLY Use Carousel Ads To Gain Feedback on Your Products Or to Heat Up Your Pixel!
"Don't use it to sell products – it just confuses your audience and convinces them to make the one mistake you don't want them to make which is think to themselves "I'll see which one I want to buy later" and scroll past your ad."
With this one, we kinda disagree. Showing too many products in a carousel might not be great but showing one product in a creative carousel ad can work wonders.
Carefully think about your goal and test!
Lesson 5 – Niche Stores are MUCH MUCH MORE Profitable than Generic Stores.
Not much to say from us. Niches have a lot of power and you can increase AOV and margins on single products too.
Lesson 6 – DO NOT Run Ads That Have a Lower Relevance Score than 5
We're not sure about the exact score, in this case, 5, but of course, FB even says it themselves that a low relevance score will hurt your costs and delivery. Up to you where you make the cut.
Probably where it's not profitable.
Lesson 7 – Auto-Bidding is for Beginners, Manual Bidding is for Pros.
Or, auto-bidding is for testing, manual bidding is for scaling. For sure. Facebook has many campaign goals and you have several bidding strategies you should test for scaling.
Some lessons are very good, some lacked detail. And that's why you should hop into the group and ask Ace to go into detail.
Facebook Ads Manager app makes building ads on mobile easier
It's not a secret that most people consume their news feed and ads on mobile and Facebook is optimizing for that.
When it comes to creating ads though it's probably mostly happening on desktop. Still, Facebook is making it easier for you to create your ads on mobile through the Ads Manager app.
Now you can include text overlays, stickers, logos or colour filters in your ads easily. Furthermore, it also includes an image cropper to adjust your images.
Other than that there is also a text policy checker that alerts you if the copy in the ad exceeds Facebook's advertising guidelines.
While for us the use of the mobile app will probably stay limited to checking our numbers it can help you to use your time more efficiently if you're not as old-fashioned as us.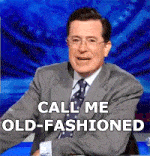 Nick Shackelford interview (again)
Nick's been in front of the camera longer than anyone else in these past weeks.
Hard to think he has something new to say, honestly.
But we thought some people might have missed the previous interviews sohere's Eric Dyck's chat with Nick Shackelford.
For those who don't know, Nick's one of the people behind the $4mil with puppy socks case study.
Enjoy!
---
TECH
AI, AI, AI, what a development!
Alibaba has developed an AI tool (artificial intelligence, duh) capable of producing 20,000 lines of content per second.
We probably average 1 line per minute, so go figure…
The really cool part is that Alibaba says this AI passed the Turing Test. That means it is indistinguishable from human copy, and it's already being used "millions of times a day".
If only we could get our hands on that, we could automate our newsletter too.
We already know there's a pretty good AI to generate memes.
The Marketing Bullshit Generator is just not quite there yet for our regular content. If you guys have a contact at Alibaba, let us know. We can try and put their AI to the real test in WHAT THE AFF.
---
POOLSIDE

CHAT

Cool tech, (funny) business, lifestyle and all the other things affiliates like to chat about while sipping cocktails by the pool.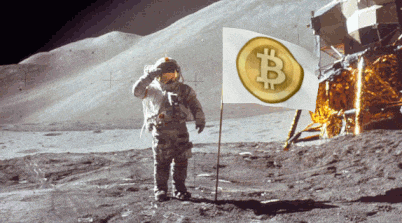 Moon, now, plez!
July 17th – the date master-triangle-drawing-chart-artists predicted BTC to hit 100k per coin.
They are only ±93% off… but maybe there's still hope.
There's some actual good news regarding crypto coming from Coinbase.
The crypto exchange got approval from US regulators to list tokenized securities.
This means the company can soon move to list much more than the few coins it has now. Think of the hundreds of ICOs that couldn't be listed because they would fall under securities laws.
Well, Coinbase took a big step towards solving that problem!