FACEBOOK
An update about sharing Custom Audiences
You've certainly heard Facebook is updating its flow for sharing audiences to become more transparent. We've even mentioned it in last Friday's email too.
Thankfully, we have more info on that from Ryan Skelly, in the Purple Knowledge Lab Group.
Aside from the standard update from Facebook, here's a little extra when it comes to how the timeline will look like and how it will affect you, as a Facebook advertiser.
"July 2: Launch of the new Custom Audience upload and sharing flow. In addition, we will begin surfacing additional transparency for Custom Audiences via the "Why am I seeing this module?" on ads.
August 15: After this date, Partner Categories will no longer be available for campaign creation, editing or duplication. After this date, any previously shared customer file Custom Audience that does not have a Business Manager relationship in place and was not shared through the new flow will no longer be available.
Campaigns set up before August 15 targeting Partner Categories or customer file Custom Audiences shared before July 2nd (including managed Custom Audiences) will continue to deliver until October 1, as long as those campaigns are not paused or edited after August 15.
October 1: As previously announced, no campaigns will deliver to Partner Categories after this date.
We will also end delivery for shared Custom Audiences or managed Custom Audiences that do not have a Business Manager relationship in place facilitated by the new sharing flow launching on July 2. Delivery will only continue for campaigns leveraging audiences that have been shared through established Business Manager partnerships using the new Custom Audience flow."
---
GENERAL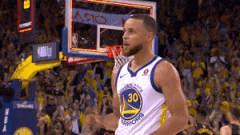 Three quick tips from the crowd
This weekend brought more discussion than usually in Facebook groups. Perhaps everyone is working hard so they can take some time off during the summer, who knows?
We saw 3 small but interesting threads with quick tips to implement in your marketing campaigns.
First off, if you're a serious media buyer, you know that you'll be managing a lot of campaigns.
Depesh asked his group, Facebook Ads Experts Academy, what tools they recommend for managing all those Facebook campaigns.
Aside from the obvious Ads Manager, AdEspresso and Qwaya, a few more came about, like Revealbot and SuperMetrics.
One thing was clear – there's no one-size-fits-all answer so check why people use the tools and see if you've discovered a little golden nugget for your media buyer life.
Next tip, from the same Facebook group, talks about targeting high-income individuals.
As you know, Facebook will exclude certain targeting capabilities, and one of those is targeting by income.
How could you target higher income individuals? Chris Colvard had a great suggestion – Target by neighbourhood by using zip (postal) codes.
Last but not least, how to do one click upsells in Shopify or WooCommerce.
Sebastian Weinhold answered the question in the Purple Knowledge Lab Group.
If you're using Shopify Zipify and CartHook both do the job, though he says neither is perfect.
If you're using WooCommerce, WooCurve One Click Upsells and Handsome Checkout would be the way to go.
$232,448.94 in sales in one minute with Influencer Marketing
OK, so that was a very well prepared minute for sure but it's very impressive nonetheless.
This is a case study from Gretta Van Riel, shared in the E-Commerce All-Stars Secrets group.
For those who are not familiar with Gretta, she has over 16 million followers on Instagram across her accounts and over 5.8 million impressions a month on Pinterest.
She is the founder of Skinny Me Tea, Fifth Watches and Hey Influencers.
In other words, she knows branding and sales, and that's also proven in this case study.
Speaking of which, this massive case study is not short either, it's 24 slides so we think it's best you go and read it in depth.
The biggest lessons we see in this are that
Influencer marketing can work very well when done right
Getting creative with classic products and having a special hook is a must
Complex funnels and emails are also necessary – not just one ad, one pre-sell page, one offer page.
Make sure to join the group and ask Gretta whatever questions you have. Don't forget she's also a speaker at Affiliate World Europe, on July 18, in Barcelona.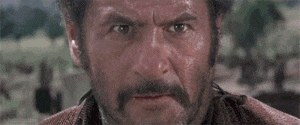 The ROI impact of Instagram Influencers  – The Good, The Bad and The Ugly
What if you're not a seasoned influencer like Gretta? It's safe to say most of you did not test out influencer marketing much, if at all.
Luckily, more and more people do and share their experience, just like Azzam Sheikh did in the Momentum Marketing Tribe.
He shared his lessons and results from a campaign spending £5,000 across a variety of influencers.
Overall, results were very positive but it was not all rainbows and butterflies.
There were influencers that crushed it but also some that brought in very few sales. And these influencers got very high engagement too.
The main lesson is you have to test several influencers, just as you would different targeting or placements, and then run more with the successful ones.
Facebook is building their own platform to connect brands and influencers, so it's certainly a good idea to stay on top of this new "traffic source".
Check out the full post for the detailed breakdown from Azzam.
---
SPONSORED
Do you want to supercharge your media buying career?
Do you want to travel to awesome cities like Las Vegas, Bangkok, Barcelona, Moscow, London, and many others where affiliates meet for conferences or just to hang out?
Want to network with top industry affiliates?
Are you a great media buyer who wants to hone their skills on Facebook, Google and native?
If you've answered "yes" to those questions, we've got some very good news.
Converting Team is looking for a media buyer to join them.
They want someone who has at least one year of experience in Google and Facebook advertising.
And as a bonus, you will move to Prague – the city that has a reputation to be one of the most beautiful in Europe.
That's not all. The pay is, of course, performance-based – the better you do, the more you earn.
And you won't be alone – you will be surrounded by other problem solvers such as yourself, copywriters, designers… Teamwork makes the dream work!
Last but not least, all latest marketing tech will be at your disposal.
It's a chance most marketers would kill for.
We can read your thoughts – "Where do I apply?"
And if you just want to run some cool crypto or finance offers from them, just sign up here.
---
POOLSIDE

CHAT

Cool tech, (funny) business, lifestyle and all the other things affiliates like to chat about while sipping cocktails by the pool.
Yet another way to get on the crypto bandwagon
You can be excused if you thought Hollywood is all about superhero movies these days.
Turns out, some people are also keeping an eye out for the next big trend. And it could be crypto.
The Hollywood Reporter… erm… reported that a thriller named "Crypto" could be in the works.
Unfortunately, it seems it will focus on the money laundering capabilities of crypto.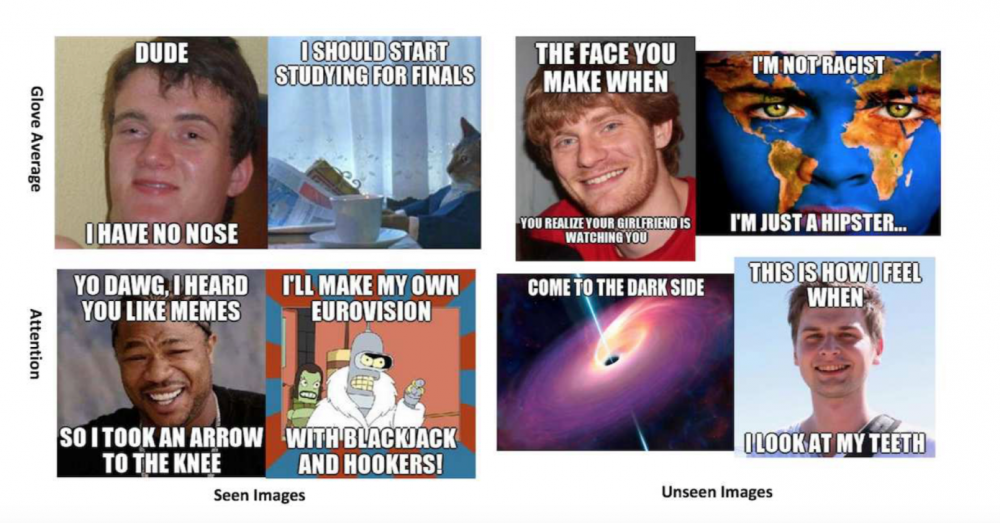 Starting the week productively – with machine-generated memes
It's good to see that all this AI research is going to a good use.
Abel L. Peirson V and E. Meltem Tolunay from Stanford have created a system that automatically generates memes.
Some pretty good ones too, like the ones above!
Start your week with a heavy dose of machine-generated memes, and some science-y talk by checking the original report right here.
Coming back to marketing, you might get better and better AI suggestions for your ads in the next couple of years. It's certainly not all about the memes!