GENERAL

Gmail app on iOS – notifications only for high priority emails
The title says it all. The Gmail app for iOS will offer the option to get notifications only for what Google rates as high priority emails.

There's no clue as to what Google deems important to read but they've had enough success in testing to start rolling it out on iOS first, and soon on Android.

We're curious to see if this will actually make people read more of their emails because now a notification should be important.

The first instinct is to think it's just going to hurt open rates but if the really useless emails get buried, and only good ones bring a notification, users might actually feel less spammed and more inclined to read the quality emails they get.

Speaking of quality emails, what do you think of  WHAT THE AFF so far? What do you like? What don't you like? What is missing? Reply to this email to let us know!
---
TOOLS
3 tools that can boost your ROI and ONE that saves you from headaches
Every once in a while, we run into a handful of tools that leave us wondering why didn't we know about them earlier.
Today we have 4 recommendations for you.
Pixel any link and show your own CTA on any website
First off, there's a way to pixel anyone who visits a website, even if you don't own it if they go through your custom link.
With the same tool, you can also show your own CTA on any website.
We ran into this tool in the Facebook Ad Buyers group. Michael Lucy recommended it when Ali Dewji asked how to target members of a group.
His suggestion was to post good content in the group, gather a custom audience of them, then target them with regular ads.
The tool in question is Snip.ly.
The dream: Getting 0% chargebacks
This one is especially useful to e-commerce readers.
Riskified is a startup that wants to fight online fraud. It's not the only one that does that, we're sure.
The cool thing not so many do, though is that if you use their service, and they make the wrong call on whether a transaction is legit or fraud, they reimburse you 100%.
Their solution integrates with popular solutions like Stripe, Magento and Shopify, and API implementation is also possible. Check it out!
Less hassle editing videos
This one is not out just yet but hear us out.
It's a super common question in all groups "What tool did you use to create that cool video?"
We've seen several but none was able to even compete with Adobe's products. Yes, that's just, like, our opinion, man. But it's an opinion shared by most video editing pros.
So here's the good news. Adobe is launching what it calls Project Rush.
It's a video editor that takes the core features of Premiere Pro, After Effects and Audition and combines them into a single tool.
This tool is targeted at the average content creator who wants to make more professional looking videos.
If it's anything close to what it promises to be, this can turn into an awesome tool for creating ads. It's expected to launch in October this year.

"My supplier has crap invoices"
If you gave e-commerce a serious try, you know suppliers from China have what the WTAFF crew likes to call "shoebox accounting".
They generally don't have anything like a reasonable invoice, often it's just no invoice.
If you want to properly account for the purchases, you need one.
And this tool can help you generate AliExpress invoices directly from the "My Orders" section.
Check it out and save yourself all the headache!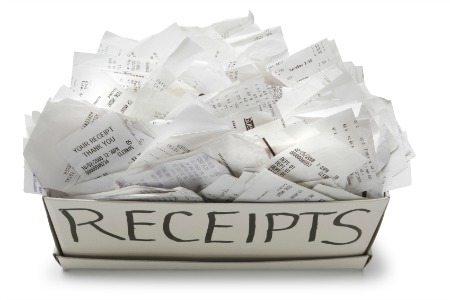 ---
E-COMMERCE
What to do when you have a good product but the supplier is awful?
Finding a product that works is already tough.
And just like that wouldn't be tough enough, you can sometimes run into the situation where a successful product doesn't have a good supplier.
That's what happened to Donald Mark, so he went to ask the Ecom Empires group for advice.
"I have a horrible supplier that shipped the product after 8 days, yes, 8 fkin days, on some he didn't even provide a tracking number (I paid extra $2 for epacket) and the rest he didn't ship at all!
I disputed these orders on AliExpress and now he blocked me to place orders on this specific product and I have about 200 orders pending on this "
The short answer: it depends. There's not just one answer, so it will depend on your situation.
You can go to Alibaba and buy in bulk, you can check 1688 or Taobao, you can try to contact other suppliers that can source the product for you.
If you can help him, or have a similar situation, check out the conversation.
How to increase your average order value by 50%
Have you read our interview with Mohamed Ali Aguel? No? Here's what he said when we asked him about single product funnels.
"Single Product Funnels is something I have been doing for years! 
The big pros are higher conversions rate, higher AOV, more performance marketing, more margins. Everything is better honestly. 
It can be the go-to for anyone, the only downside for funnels is it takes time to build a funnel and you really want to test products fast. 
So funnels are no the best way to test a product. But once you have a successful product, 100% funnels is the way to go, you just can't beat a funnel AOV with a shopping cart!"
The great thing is that Mo decided to go into more detail with a video in his Momentum Marketing Tribe group.
It's a 15 minute video packed with information about single product funnels.
What they are, how do you build them, when do you want to use them, why are they good, how many people are using them, where can you learn about them, etc.
He even shows his 2-comma-club funnel structure, talks upsells, downsells, continuity, micro-continuity and optimizing the thank-you page.
In short, ABS = always be selling. If you're unfamiliar with single product funnels, the video is a worthy time investment.
---
SPONSORED
Any offers you need, #WeGotzha
Or well, they… Gotzha.
You just have to take a look at their website and you notice these guys are nuts – the good kind of nuts. So many tuk tuks – no secret they are based in Bangkok.
They live the affiliate lifestyle to the fullest and work their hardest so that their affiliates also join in on the fun… and money!

So what can Gotzha offer you?
First off, they have a range of offers that work well with all popular traffic sources – pops, Facebook, AdWords, native.
Mobile content
Apps
Sweepstakes
Casino
Crypto
Leadgen
Weekly Net 4 payments – always good to get paid sooner, rather than later, don't you agree?
Dedicated sparring partner, aka affiliate manager. The type that knows the ins and outs of the industry, not the type that just sends you an unreadable list of offers you don't care about.
They sometimes also throw some sick parties, to which their affiliates get priority. I mean, they have offices in Amsterdam, Singapore and Bangkok – parties there are bound to be sick.
Go check them out, sign up to test their offers and print some money.
Oh, and if you're looking for a job – they're searching for an affiliate manager to join their Amsterdam office.
---
POOLSIDE

CHAT

Cool tech, (funny) business, lifestyle and all the other things affiliates like to chat about while sipping cocktails by the pool.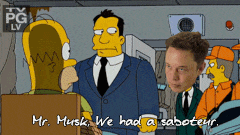 And you thought spy tools are a pain to deal with…
A few days ago, Elon Musk, the CEO of Tesla sent out an email to all employees where he said there was someone trying to sabotage the company, from within its ranks.

The person allegedly "tweaked" code on internal products and sent out company data without authorization.

Musk brought up the possibility of this being part of a bigger fight against Tesla by rival car companies, Wall-Street short-sellers, or the oil industry.

"Don't want to blow your mind, but rumor has it that those companies are sometimes not super nice. Then there are the multitude of big gas/diesel car company competitors. If they're willing to cheat so much about emissions, maybe they're willing to cheat in other ways?"